Sandwell Leisure Trust is proud to hold STA Approved Training Centre status. Our main training facility is at Langley Swimming Centre and this is where all of our courses are held. Our experienced Tutors conduct Pool Lifeguard, Swimming Teacher and Pool Plant Courses to a high standard ensuring you will gain all the required skills and knowledge to become fully qualified. However, it doesn't stop there! Once qualified, all successful candidates are given the opportunity to apply for a job with us (casual or permanent subject to recruitment opportunities).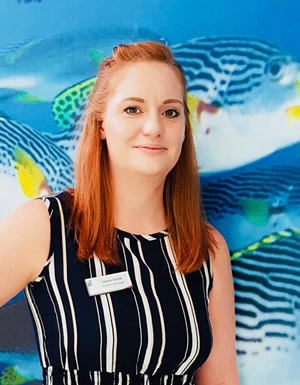 "I completed the Pool Lifeguard, Swimming Teachers and Pool Plant Courses with SLT in 2015. I thoroughly enjoyed all three courses, learned new skills and met some great people! Upon completion of the courses, I gained a Permanent Lifeguard/Relief Duty Manager Job at Smethwick Swimming Centre and a Casual Swimming Teachers contract enabling me to teach swimming as and when across all SLT centres. In 2016 I gained a Permanent Duty Manager's post at Smethwick Swimming Centre and now I am Assistant Manager of Smethwick Swimming Centre and Langley Swimming Centre. I have been actively involved in obtaining STA Approved Training Status for SLT and am completing my Tutor/Examiner course as I am passionate in passing on my skills and knowledge to others. Completing the courses with SLT was not only fun and gave me new skills, it enabled me to progress in my career and I would recommend training with SLT to everyone!"
- Helen Done, Assistant Manager: SSC & LSC.
Venue
Our training venue, Langley Swimming Centre, is just five minutes from junction 2 of the M5 in the West Midlands. Our training room & pools are perfect for a practical and theoretical training.


Our courses include:
STA Safety Award for Swimming Teachers
This Safety Award for Teachers course will teach you all of the skills that you will need as a teacher to deliver lessons in a safe working environment. The course is traditionally delivered over 1 day with constant assessment throughout the day.
STA Award in Teaching Swimming
The STA Award in Teaching Swimming is the perfect step to begin your exciting career as a swimming teacher and with no previous experience required, you can get started right away. If successful you will be able to teach beginners.
STA Certificate in Teaching Swimming
The STA Certificate in Teaching Swimming is the perfect next step for your exciting career as a swimming teacher. If successful you will be able to teach all ages and abilities.
STA Pool Lifeguard
Our five-day STA Pool Lifeguard qualification is our most comprehensive lifesaving qualification. On the course, you will learn essential skills including the theory of pool lifeguarding, supervision, the roles and responsibilities of a lifeguard and the risks associated with a swimming pool or leisure centre.
Interested in this course? Then please complete the form below and we will let you know when the next course dates are released.
Select an activity or leisure centre