Kevin Betteridge
Haden Hill Leisure Centre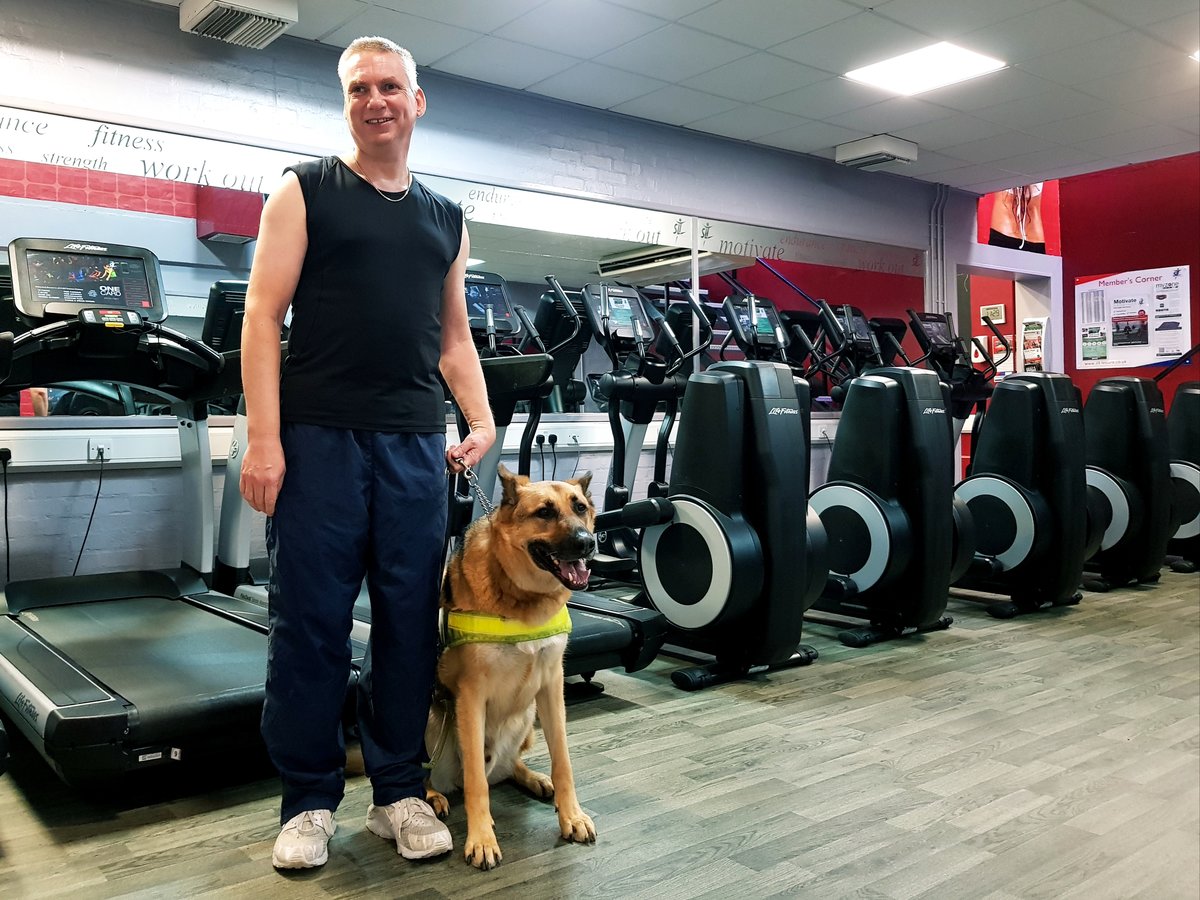 My name is Kevin Betteridge and I am visually impaired. I attend the gym at Haden Hill Leisure Centre with my guide dog, Billy.
I really enjoy going to the gym. The gym instructors at Haden Hill Leisure Centre are brilliant. They are very knowledgeable and always make sure that I am doing a particular exercise correctly. They understand the difficulties faced by having a visual impairment so they set up the gym equipment for me as I am unable to see it myself. They also help me negotiate the many hazards found in a gym. At the same time I feel that I am treated the same as any other customer.
Since I have been going to the gym I have found that my fitness has improved greatly. I also find that improving my fitness gives me more confidence to try other activities which normally I would not attempt.