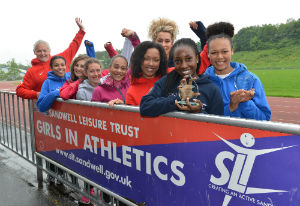 Are you looking to get into a new sport? We have a variety of coaching programmes that can teach you new skills and get you playing.
Want to give a new sport a try? Call us on 0121 506 4980 or email us at info@slt-leisure.co.uk and we will give you advice and point you in the right direction.
Athletics
There's something for everybody when it comes to athletics. Jumping, running, throwing and more. Why not take up this sport with an award winning team?
Howard Court is our Sports Development Officer who runs a variety of athletics programmes, sessions and competitions throughout Sandwell. We also have a 'Girls in Athletics' programme which has won many awards over the last few years.
Contact Howard on 0121 506 4980 for more information.
Football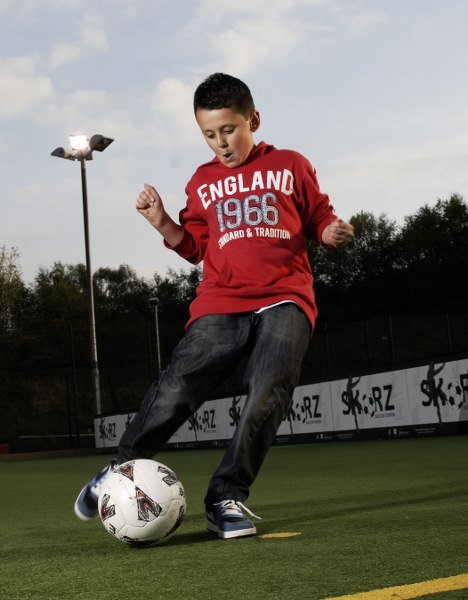 Sandwell offers a range of successful initiatives such as 'Get into Football' and 'Just Play' kickabouts.
The team also support and host Coach Education Courses, where you can get the Level 1 and 2 FA Club Coach Awards, learn about child protection and first aid.
The Sandwell Minor League has expanded to offer Under 15's competitive opportunities for the first time and due to the growth of the league over the last few years, now operates across six different Sandwell venues. The league also supports 30 referees and was used by the County FA to access clubs and deliver coach education workshops. The League continues to also be recognised as an FA Respect League.
Local teams and clubs can also request support with applications for external funding. The team also support the development of girls and women's football and junior football clubs.
Our experienced FA qualified football coaches can also help deliver and organise football events and initiatives.
Contact Mick Tuohy on 0121 506 4980 for more information.
Tennis
Need help with your back hand or volley? Join our group tennis coaching sessions or get 1:1 help from one of our qualified LTA Coaches.
Mini Tennis
Come along for structured coaching and fun. Softer balls and smaller rackets and courts are used for mini tennis.
Cardio Tennis
The new fitness workout with Balls! Includes tennis based drills and games to up-beat music on a tennis court. Tennis skills not required! It's all about keeping your heart rate up, burning calories and having fun!
Tennis Xpress
6 week beginner coaching course for adults. Whether your picking the racket up for the first time or returning to tennis after a long break, this is the course for you! All basic techniques will be covered from forehands and backhands to serving and volleying. You can learn new things and brush up on your tennis skills.
Park Tennis Sessions
New outdoor tennis sessions held at Brunswick Park and Redhouse Park including mini tennis, junior coaching, adult beginners and intermediate beginners. There is also a weekly FREE coach led family fun tennis session at each park funded by Tennis for Free (Brunswick Park) and the CAN Team-SMBC (Redhouse Park). There's something for all ages and abilities!
Contact Lee Marks on 0121 506 4986 for more information.
View our Indoor Athletics Video
Select an activity or leisure centre