Rounders sessions are springing up all over Sandwell thanks to Sandwell Leisure Trust's Sports Development team. This fun bat and ball game is a great way to get active, socialise and develop that all important team spirit in your local area.
Whether you are familiar to the sport or new to the rules of rounders, come along and give it a try, all are welcome. If you are under 14 bring along a playing adult. No need to book, just turn up and play at a park near you. Running until September 2017.
Sandwell Community Rounders Programme 2017
Mondays 6-7:30pm, Brunswick Park, Wednesbury
Tuesdays
6 – 7.30pm, Britannia Park, Starts April 25th
Wednesdays
6.30 – 8pm, Lightwoods Park, £1 per person, Starts April 26th *please note new start time for Lightwoods Park session.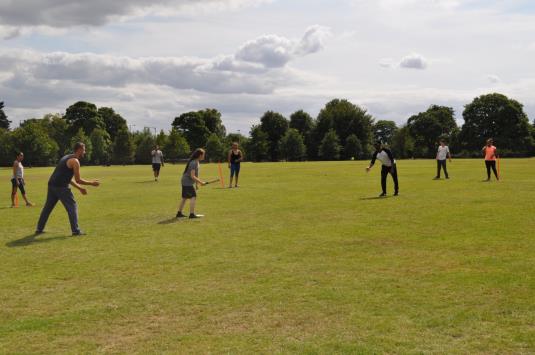 For further information, call the Sports Development and Physical Activity Team on
0121 506 4980
This Girl Can
is a national campaign developed by Sport England and a wide range of partnership organisations. It's a celebration of active women up and down the country who are doing their thing no matter how well they do it, how they look or even how red their face gets
Rounders England
commissioned these two videos which portray what This Girl Can celebrates, and really brings to life what rounders means to those people who love it, play it and are involved with the game.
Select an activity or leisure centre