WSP Run Club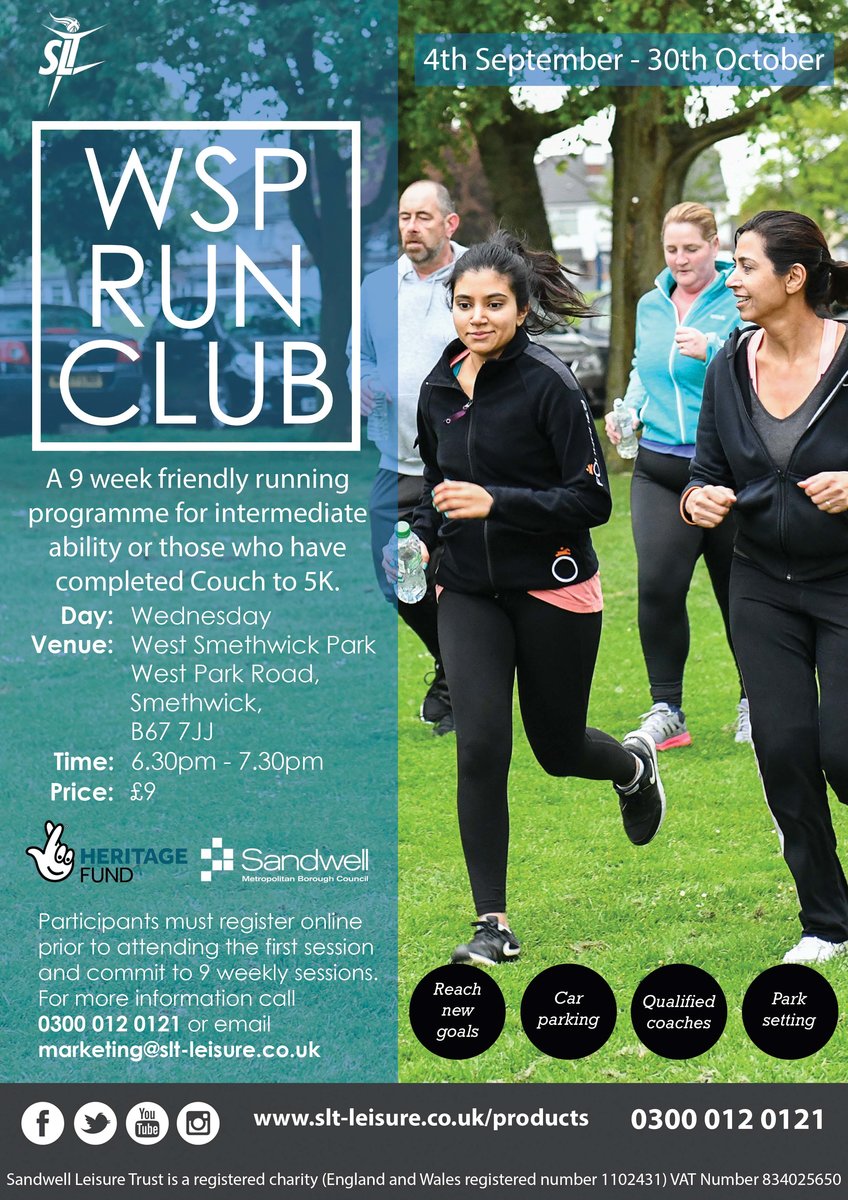 A 9 week friendly running programme for intermediate ability, or those who have completed Couch to 5K in West Smethwick Park.
Our team will work you as a group to maintain the fitness level you have achieved but also to try and increase your speed and stamina.

What are the benefits?
There are plenty of benefits from getting into running. For starters, it's an easy way of improving your physical health. Running regularly will improve the health of your heart and lungs. It can also help you lose weight, especially if combined with a healthy diet. Taking on the challenge of running can help boost your confidence and self-belief, as you prove that you can set yourself a target and achieve a goal. Running regularly can also be a great stress reliever and has even been shown to combat depression.
Programme dates
4th September - 30th October

Day
Wednesday
Venue

West Smethwick Park,
West Park Road,
Smethwick,
B67 7JJ
Time

6:30pm - 7:30pm
Price

£9
Participants must register online prior to attending the first session and commit to 9 weekly sessions.
For more information, call 0300 012 0121 or email marketing@slt-leisure.co.uk
Price
WSP Run Club (4th September - 30th October) (£9.00)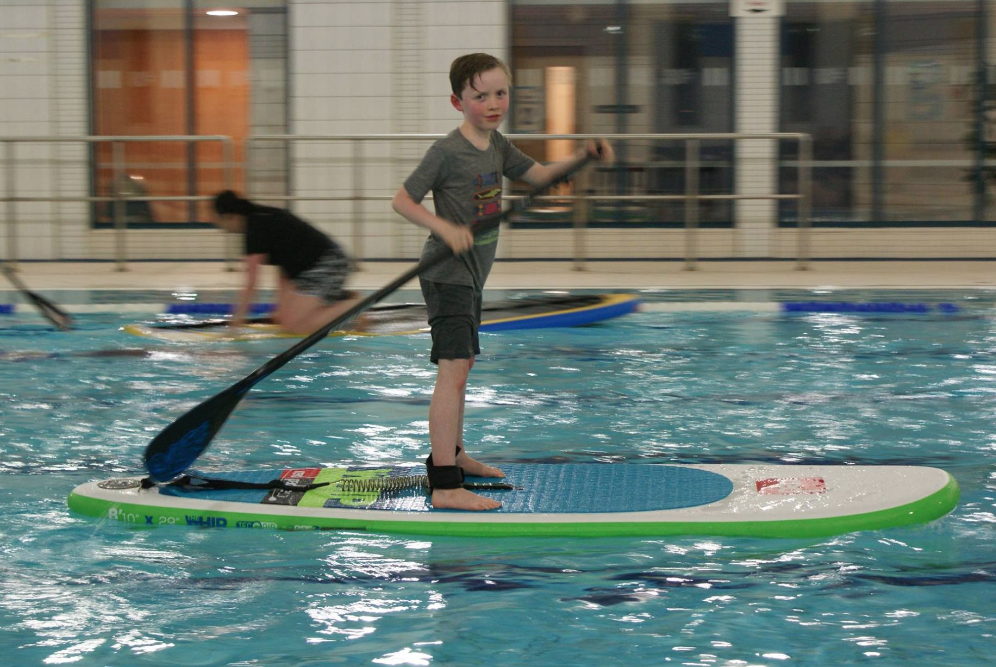 Standup paddleboarding at Smethwick Swimming Centre
9 week family friendly beginners running programme managed by Haden Hill Leisure Centre's Fitness team