Portway Lifestyle Centre
Please click here to read an important update for all members of Haden Hill Leisure Centre & Portway Lifestyle Centre.

Portway Lifestyle Centre is an exciting leisure facility for Sandwell, a vibrant and unique sports, health and wellbeing centre for the whole community and centre of excellence for people with disabilities. The sport and leisure facilities at Portway Lifestyle Centre are managed by charitable organisation Sandwell Leisure Trust which also runs seven other leisure centres on behalf of Sandwell Council.
Portway Lifestyle Centre reaches out to the broadest range of users and meets a diverse range of needs. With a 600m2 gym and over 120 pieces of equipment and a generous free weight and functional training area, it is an ideal choice for those looking for a complete workout in the gym. Add to this a popular Group Fitness programme of around 70 classes per week makes Portway a popular Centre attracting many different types of people whilst meeting their individual needs. The Hydro Pool is one of very few in the West Midlands area, the 3G Football pitches, Badminton and an outside Life Trail completes this diverse offering which is well received by its members and the local community.
BRAND NEW: Live Well Toning Studio opens 23rd September 2023
Your new Live Well Studio at Portway includes 6 power assisted exercise chairs that help to increase strength, flexibility, balance, mobility and circulation in a sociable and relaxing environment. Ideal for promoting active aging and also rehabilitation. The Live Well Toning Studio gently works your entire body in a safe, relaxed and easy way . Make a real difference to your health, fitness and well being whilst also losing inches. Click here to find out more.
Take a tour of our Live Well Toning Studio
Activities at Portway Lifestyle Centre
Facilities
Dance Studio
IFI Gym
Live Well Toning Studio
Sports Hall
3G Football Pitches
Outdoor Life Trail
Multi-Purpose Activity Room
Meeting Rooms
Changing Villages
Indoor Cycling Studio
Hydrotherapy Pool
Portway Family Practice GP Surgery
Swimming Pool Depth
Hydrotherapy Pool 0.9m x 1.2m
Follow us on Facebook for all the latest information
Portway Pass

Free access to sessions at Portway Lifestyle Centre at specified times, for eligible Sandwell residents.

Find out more

Portway Pass Plus

Free access to sessions at Portway Lifestyle Centre at the specified times, along with all the benefits of the Concessionary Leisure Pass!

Find out more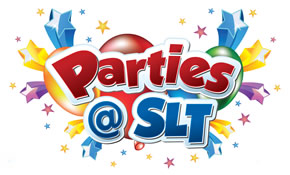 There's no party like a Portway party!
We provide safe, stress-free 2 hour, self-catered parties for up to 15 children. With various fun-filled packages available, why not book your Portway party today! Football Party
£125
1 hour on the 3G pitch, 1 hour in the party room. Football included.

Pool Party
£125
1 hour in the pool, 1 hour in the party room. Toys, floats, arm bands and music provided. Sports Party
£125
1 hour in the sports hall, 1 hour in the party room. Various sports equipment available for use. Roller Disco Party
£145
1 hour skating, 1 hour in party room. Skates included.
Please contact the centre for details and for information about parties.
Inclusive Circuits
Portway Lifestyle Centre is an innovative facility combining health, leisure, sport and social care services, promoting social inclusion for people with disabilities along with other disadvantaged and excluded groups who do not use current facilities.
We are a fully inclusive centre and work with SMBC Adult services, Albion Foundation and the Portway Family Practice and the NHS, to encourage more people with disabilities, in the Sandwell area, to use the facilities, take part in activities and lead healthy, active lives.
Centre Information
Contact Details
Newbury Lane, Oldbury, West Midlands B69 1HE
Call: 0300 012 0121 (Press 1, Press 5, Press 1)
For questions about membership, classes and swimming lessons:
Enquire Now
For enquiries about bookings, events, feedback or other general enquiries, email Portwayinfo@slt-leisure.co.uk
Opening Times
Monday to Friday 06:30 – 22:00

Saturday & Sunday 07:00 – 18:00

Please check the timetable for activity times.

View this week's fitness activities

View this week's swim activities
Disabled Access
Our staff are there to support all users of this facility, please let us know if you need help.
The centre has been specifically designed to help and support users with disabilities and includes the following facilities: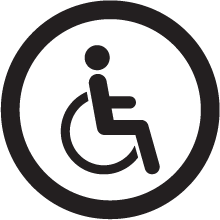 Disabled parking and drop off points close to main entrance.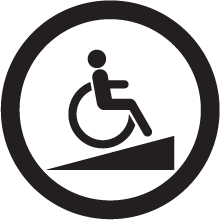 Easy access ramp and walkways with tactile paving and handrails.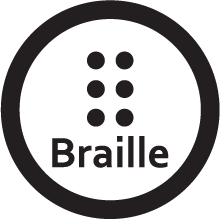 Colour contrast and braille signs for all key areas of building. A tactile map of the building is located in reception.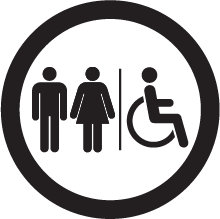 Disabled toilets and changing areas, the centre is also a Changing Places facility.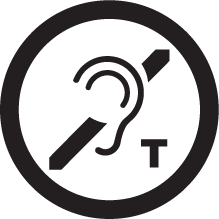 The centre has a hearing induction loop.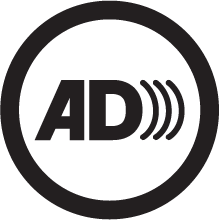 A Wayfinding audible navigation tool is in place to support visually impaired users.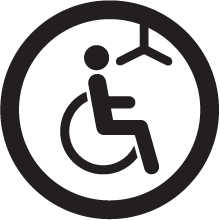 Hoist facilities are available in changing areas and for access to the hydrotherapy pool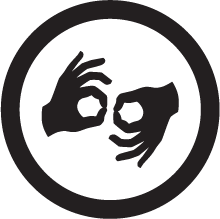 A virtual signing service on a tablet device is also at the centre. This service is subject to availability.
Power assisted doors are located throughout the building.
Guide dogs, Hearing dogs and Assistance dogs welcome. A dog spend area is available near the 3G football pitch.
Our timetable are available in large print and easy read. You can ask for these at reception.
Our gym staff and Sandwell Council's Adults Services staff will be glad to help you during your visit.
Travel Information
You can access travel information and plan cycling, public transport, and walking to the centre by using the
Network West Midlands
website
.
The
Network West Midlands
website also has information on tickets, travel cards and concessionary travel.
You can catch the 42 National Express Bus from Owen St to Dudley Bus station, then catch the 126 National Express Bus to Newbury Lane.
You can catch the 289 National Express Bus from West Bromwich Bus Station direct to Newbury Lane.
You can catch the metro to West Bromwich. Then catch the 3/3A National Express Bus from West Bromwich bus station direct to Newbury Lane.

You can catch the 126 from Dudley Bus Station direct to the Birmingham Road at the bottom of Newbury Lane.
Request a call back
Fill out the form below and we will be in touch to discuss your membership options