Harry Mitchell Leisure Centre
About Us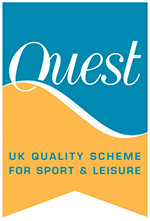 Harry Mitchell offers fitness in a unique facility. The popular Ladies Only Gym here ensures you will work out in a welcoming and friendly environment. The Hammer Strength Gym offers the tools needed to build champions with this plate loaded equipment. We offer a wide range of free weights, plates, dumbbells and barbells. We can meet all your strength needs. Once you join you will become part of the family. Harry Mitchell is a much loved local facility with friendly staff which attracts a wide variety of customers from near and far.
Harry Mitchell Leisure Centre is Quest accredited. Visit our awards and accreditations page for more information on Quest.
Facilities
Hammer Strength Gym
Dance Studio
Ladies Only Gym
2 x Sports Halls
Meeting Rooms
Follow us on Facebook for all the latest information
Centre Information
Contact Details
Broomfield, Smethwick, West Midlands B67 7DH
Call: 0300 012 0121 (Press 1, Press 4, Press 2)
For questions about membership, classes and swimming lessons:
Enquire Now
For enquiries about bookings, events, feedback or other general enquiries, email Harrymitchellinfo@slt-leisure.co.uk
Opening Times
Monday to Friday 17:00 - 21:00

Closed Saturday & Sunday

Disabled Access
Disabled parking
Disabled toilet
Disabled access to ladies only fitness suite
Disabled access to studios
Guide dogs welcome
Travel Information
You can access travel information and plan cycling, public transport, and walking to the centre by using the
Network West Midlands
website
.
The
Network West Midlands
website also has information on tickets, travel cards and concessionary travel.
Request a call back
Fill out the form below and we will be in touch to discuss your membership options