World Cup Membership Promotion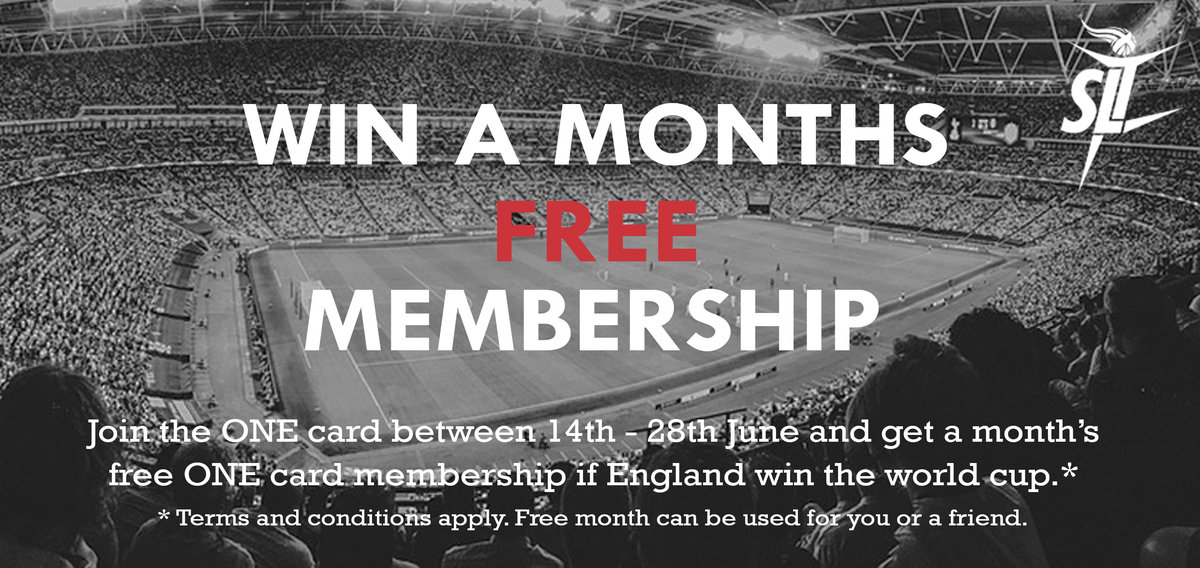 Join a ONE membership between the 14th - 28th June and if England win the World Cup SLT will give you a free one month membership!
New members will be closely watching the success of our nations team this June - if they win they will receive a month free membership for themselves or to pass onto a friend!
All SLT 'ONE' Memberships include UNLIMITED use of
Gyms
Group Fitness Classes,
Public Swimming
Sauna and Steam Rooms
Personal one2one fitness advice reviewed monthly

The ONE Memberships include the choice of:
'The ONE Card' - £28.50 an individual membership
'The Corporate ONE' - £22.80 discounted individual membership for those who work for approved SLT Corporate companies
'The Student ONE' - £19.50 for one Centre or £22.80 for all Centres
'The Family ONE' - £60.00 for x2 adults and x2 children up to the age of 18 (minimum age 14 years for use of gym & group fitness, 16 years for Sauna & steam rooms)
More information on the SLT memberships can be found here. Joining is quick and easy online, or pop along to one of our Centres where the team will show you around and go through all the options.