Work For Us!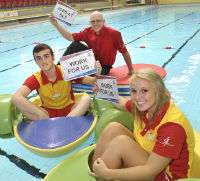 Several positions are currently available from Leisure Attendants to Duty Manager.
Sean Ryan, Assistant Operations Manager, said: "If you're interested in a career in sports and leisure, there are some great opportunities with SLT."
Interested candidates should visit our recruitment page for more details on current vacancies and how to apply.