Womens Fitness Fashion Trends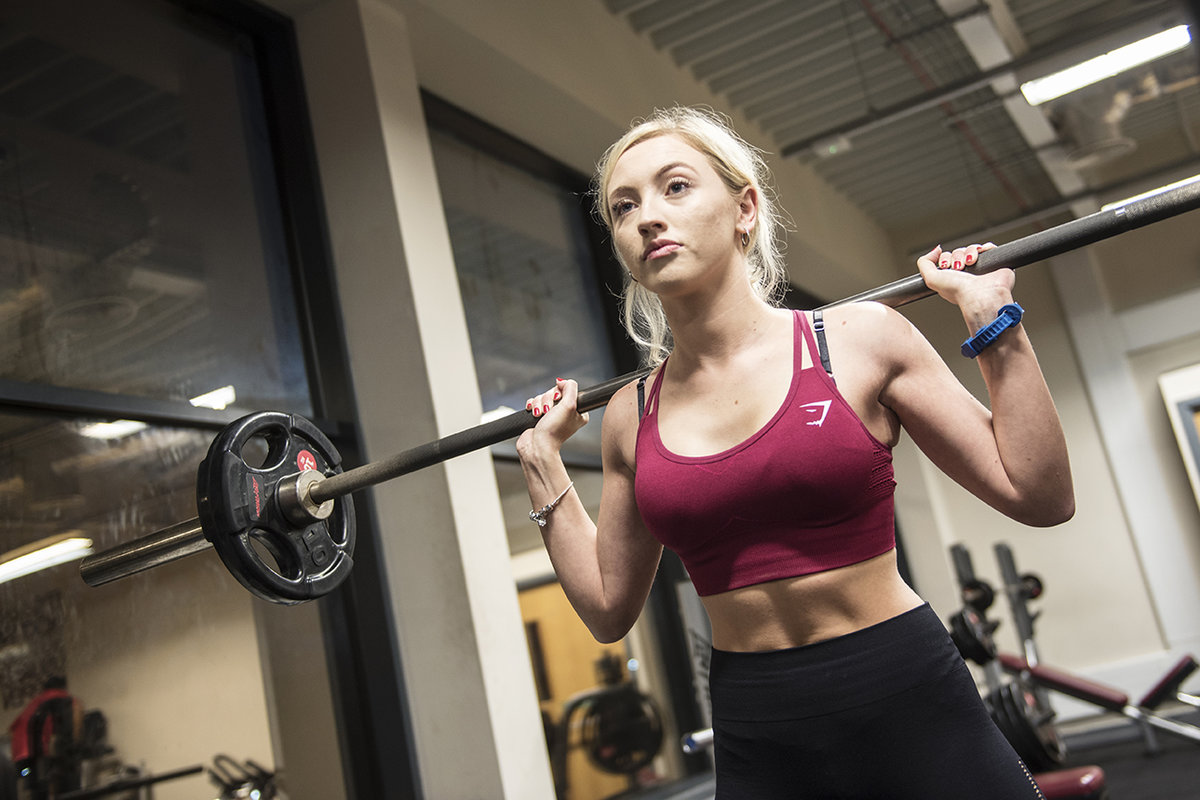 Here at SLT, we are always on the look out for great story or someone who can offer some advice to our loyal followers. We noticed Wednesbury Leisure Centre member Shannon posted some cool & trendy selfies, so we asked if she could tell us about the latest trends in terms of gym kit.

Hey Ladies! My name is Shannon, I'm 22 years old, from Wednesbury. I'm a healthcare assistant in the community at the moment, which I absolutely love! I spend my days helping the elderly live their lives as independently as possible as well as looking after their health, safety and well-being. However, I'm also an aspiring personal trainer. I'm currently taking my level 3 personal training course and hoping to qualify in a few months! Hopefully then I'll manage to get a job within a gym and help others reach their health and fitness goals! I'm a fitness fanatic at the moment. I've been using Wednesbury Leisure Centre for 9 months so far. I visit 3-4 times a week, without fail. I mainly use the gym as I'm working on trying to build muscle in certain areas. However, I have been to a few of the fitness classes on offer, and they were brilliant! I couldn't be anymore happier with the facilities here at Wednesbury Leisure Centre . The staff are brilliant! It's such a friendly gym, and I love coming here!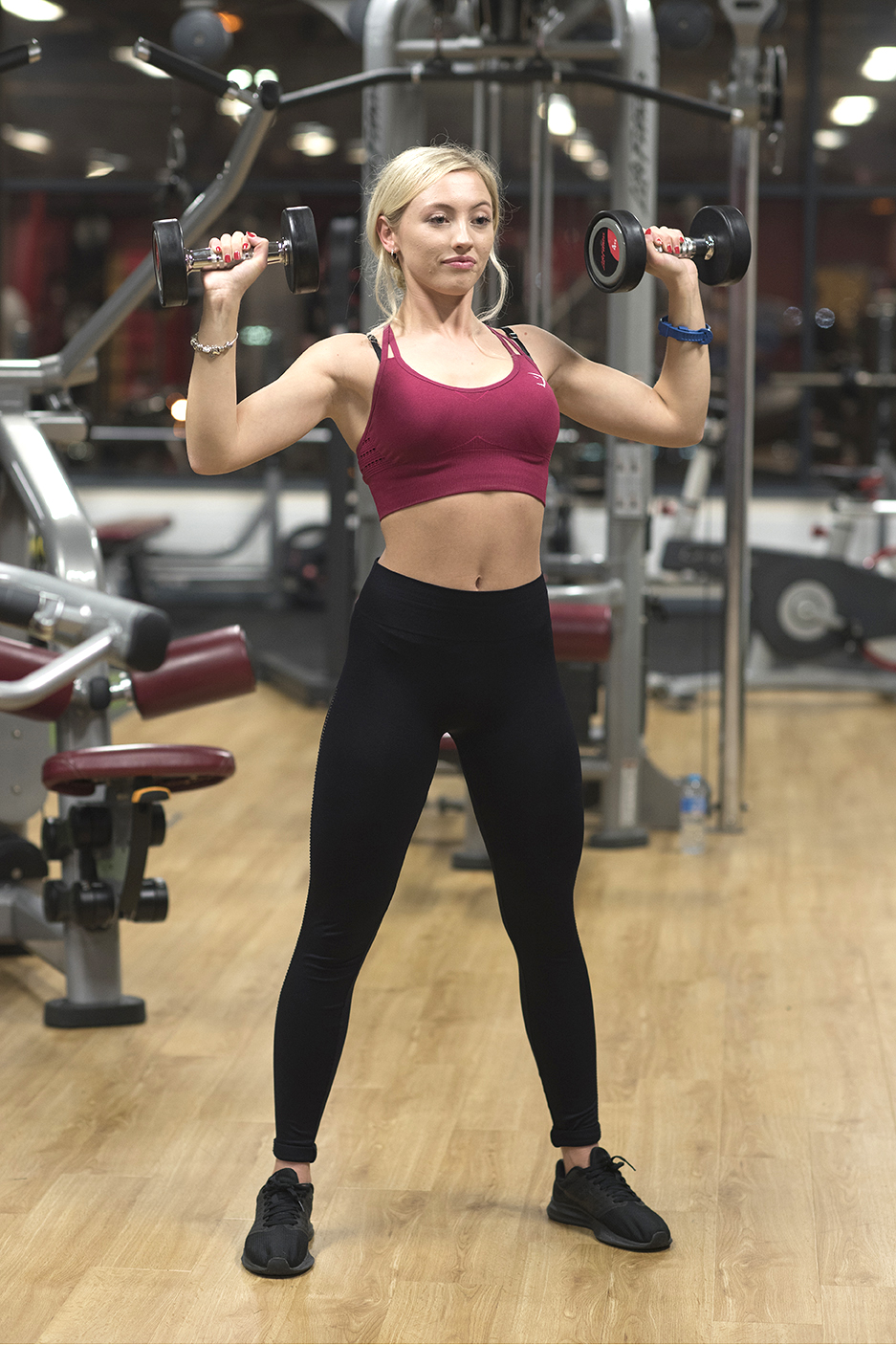 What to wear to the gym is probably the last thing you think about before a workout, right?
That was until 2017 introduced us to new, improved and stylish fitness clothing ranges that just keep getting better! This article highlights what to wear to the gym, and where you can find them!
TOP 5 FAVE BRANDS: GYMSHARK, GYMVERSUS, NIKE, ADIDAS, MISSGUIDED SPORTSWEAR.
CARDIO
Cardio means you're going to get hot and sweaty! Its best to wear an outfit that you can feel comfortable in, and move about easily in. As well as something that isn't going to make you any hotter! (HOODIES are a no go on cardio day!)
-Baggy tops or crops are a good choice! You can pair these with a pair of comfy leggings, or even shorts in the summer. Match these with a pair of your favorite running shoes!
(Adidas 2-in-1 tank top, £25. Adidas Basic 3-stripe Long tights £33 , available on www.JDsports.co.uk)
WEIGHTS
Session with weights? You're going to need an outfit you also feel comfortable in, and that also allows you to move freely! You mean business, so let your outfit show the same!
Crop Hoodies, and long sleeve crop tops are a cute, stylish choice when lifting weights! (Hoodies also provide you with extra comfort when positioning the barbell on your neck/back when squatting!)
Matching gym sets are popular now… who doesn't love to rock up to gym in a matching outfit?! The brand "GymShark" is very, very popular now with matching comfy gym sets in different colours and quirky patterns…AND THEY'RE COMPLETELY SQUAT PROOF LADIES!!!
(Gymshark Seamless Cross Back Sports Bra £26, Gymshark Seamless High Waisted Leggings £40, available on www.gymshark.co.uk)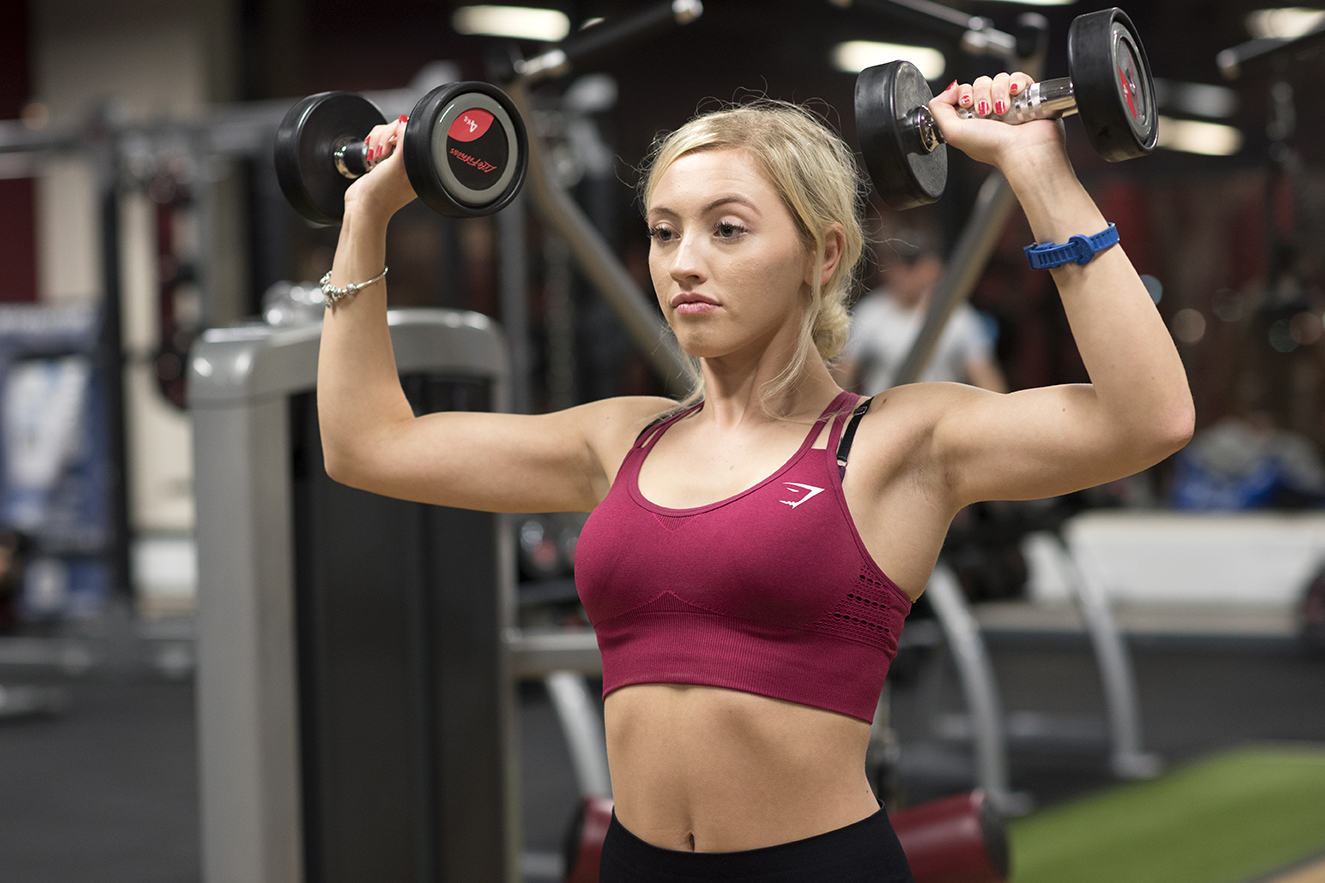 AFFORDABLE
Some of the brands can be a little pricey… And, unless you go gym very often, you may not want to pay those prices just for gym wear, right? NO PROBLEM!
CHECK OUT: MISSGUIDED, PRIMARK, JD SPORTS.
MISSGUIDED and Primark have a fashionable active wear range, with items at affordable prices ranging between £4-£35! BARGAINS!
JD Sports sell a variety of different brands of active wear including; Adidas, Nike, Ivy Park, SikSilk, Ellesse, PUMA, and plenty more! Great styles, and affordable prices!
As an alternative I'd suggest to look in the new SLT online store. You can browse a range of products from leggings to vest tops. Just visit the website at https://sltretail.ace-online.co.uk/catalogue
Wearing the right clothing in the gym is important to ensure comfort and who doesn't want to look like a pro athlete while working out?! Fit in with the latest fashion trends while sweatin; it out!