Williams Syndrome Day on Friday May 15th...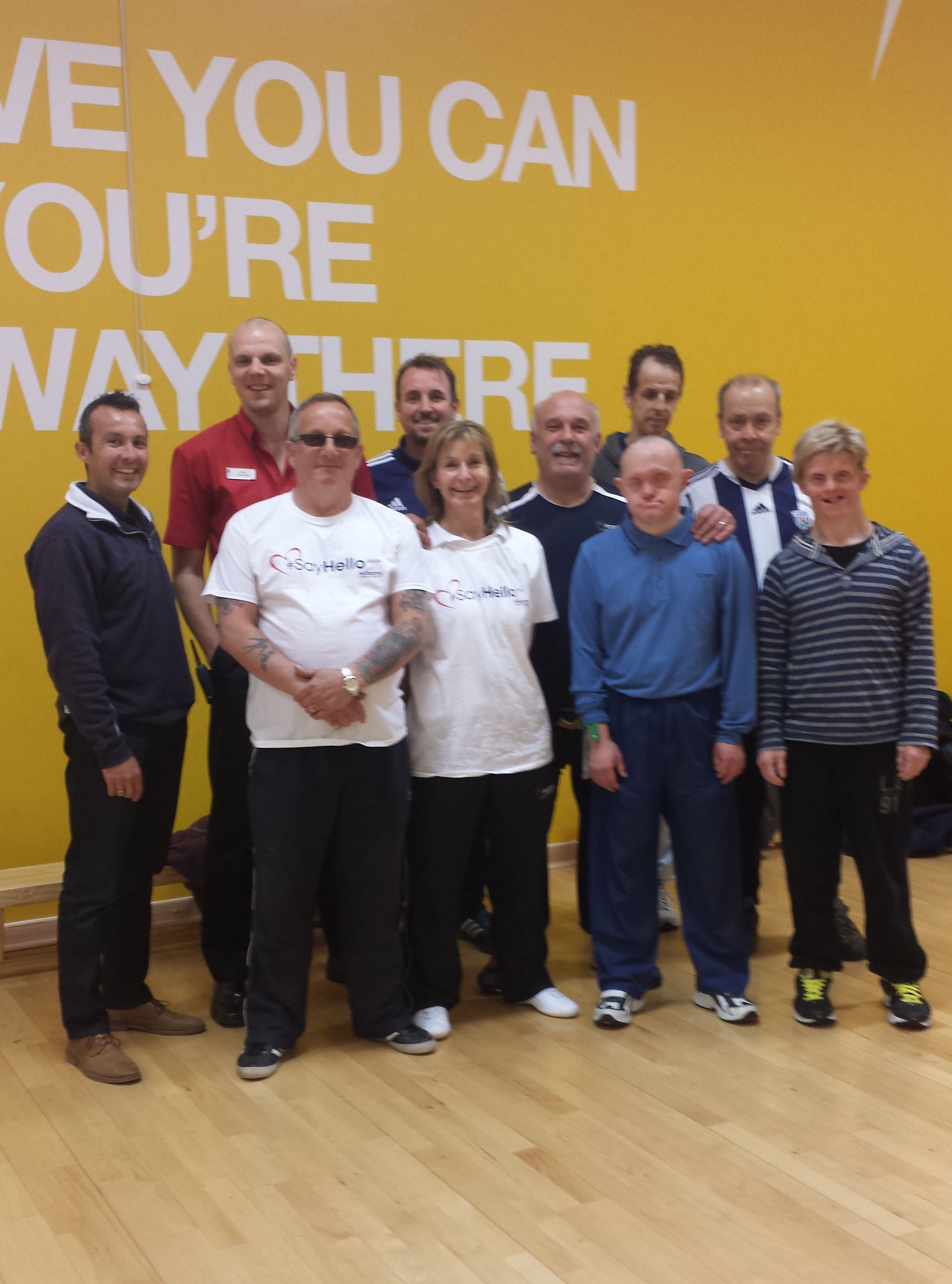 Express your support for the first ever WSF awareness day, #SayHello for Williams Syndrome Day on Friday 15 May. The WSF are hoping to help to make the world a brighter place by saying "Hello" to everyone they meet on that day.
It's the first ever awareness day at the Williams Syndrome Foundation which is all about raising awareness of a condition that affects hundreds of
people in the UK. Yet many people still don't know about it. We want to change that.
Williams Syndrome is a rare disorder similar to Down's Syndrome. People with WS have tough challenges to face and will never lead independent lives. But they are some of the friendliest people you could ever meet. That's why WSF are asking everyone to '#SayHello' today.
Anyone can do it. It costs nothing. It will make someone happy. And it will help spread the word about Williams Syndrome.
So how can you get involved?
Firstly, just say "Hello" to someone you wouldn't usually say it to – on the bus or train to work, in the shop where you buy a snack, or just a complete stranger passing by. At the very least, you'll make someone feel happier. And that will make you feel good!
Can you get your colleagues or organisation to join in? If so, great!
Let us know about it. If you've said "Hello" for WS today, or if you've gone out of your way to do something friendly, we want to know about it!
Tweet what you did to

#SayHello

and alert

@WSF_UK

or email a high-res digital pic to

sayhello@williams-syndrome.org.uk
"We are hoping to make a huge difference to the profile of Williams Syndrome, making people more aware of it so that families get a diagnosis as soon as possible and can then get the help and support they need. Helping raise the profile of Williams Syndrome will make a difference."
Liz Martin, Midlands Regional Representative, Williams Syndrome Foundation