Why you need to start group fitness classes this winter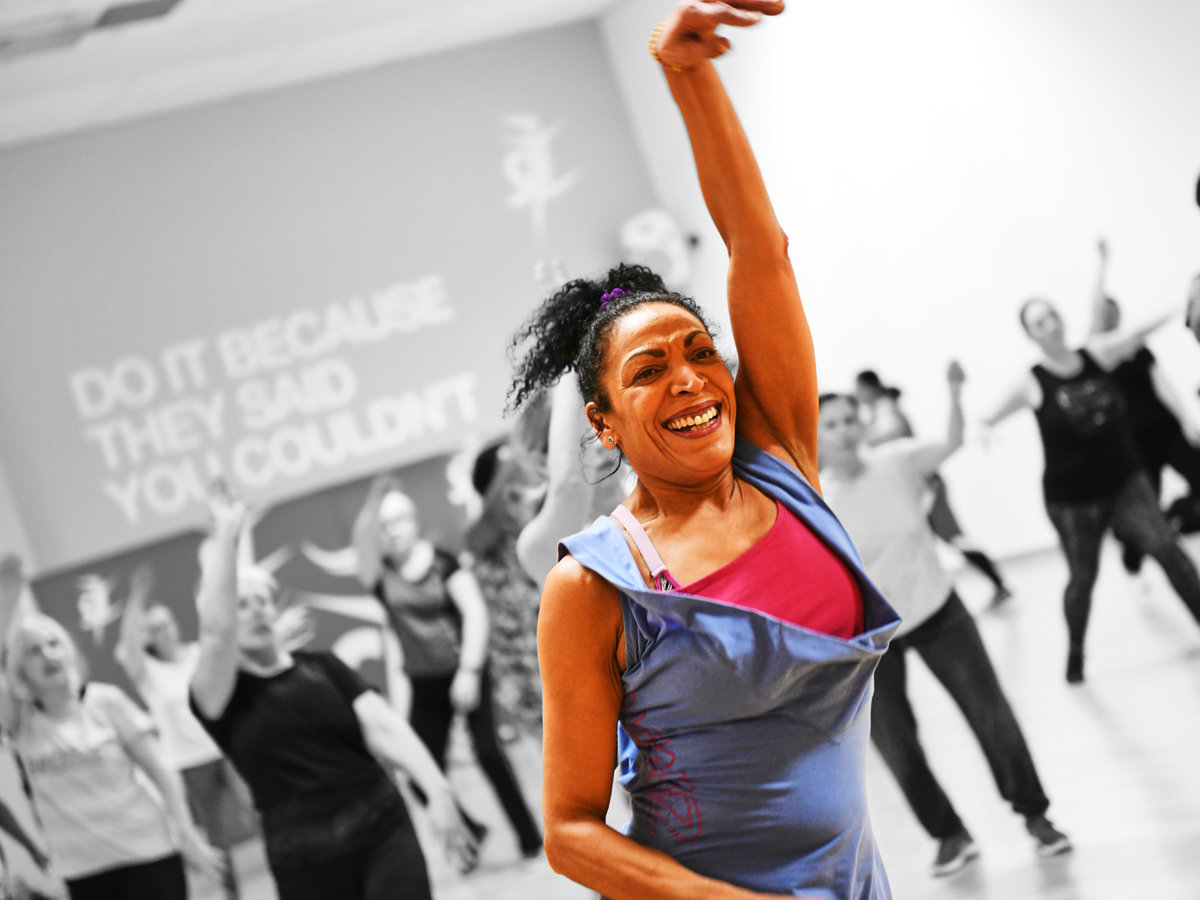 Stepping out of your home on a winters evening isn't anyone's dream, we've all been there. Training on your own can be very tough and it's easy to slip away from a good routine.
Whether you're sweating it out on a Spin bike, dancing to Zumba, improving your flexibility in a Yoga class or swinging into action in a kettlebells class, it is clear that group fitness has the potential to get you real results while putting a smile on your face.
Taking that into consideration, here are 5 reasons why you should start group exercise classes this winter.
1. The Social Element and The Opportunity to Meet New People
Group fitness is a healthy and inexpensive way of spending time with friends & loved ones. People tend to forget how relatively cheap exercise is compared to going for a night out or drinks. Fitness classes are fully inclusive with your ONE Card Membership. Which means it is extremely affordable. Having someone you know train with you will motivate you to do the best you can.
It can also be a great way of making new friends and meeting like-minded people. These people are there for the same reason you are, to better themselves physically and mentally. It can act as a great substitute to heading to your local or eating out.
You will soon find you are building healthy relationships whereby you look forward to going to the class every week to see familiar, sweaty faces.
2. Explode Out of Your Comfort Zone
There's nothing like throwing yourself into something completely new and seeing how much you actually enjoy it. Disclaimer: you're not meant to be an expert at anything as soon as you start. Meaning, if you find a particular class tough at the beginning, that's good, we are all beginners at some point.
Next time, it may not be any easier, but the difference is you will be fitter and more prepared for it. Then as you become fitter, stronger, faster and eventually leaner, it becomes a lot easier. And if you hadn't been enjoying it before you will now because finally you are performing better during it, making it extremely satisfying as you see yourself progress.
3. Helps Maintain a Consistent Training Schedule

It is common courtesy to show up for your fitness class if you have already booked in. If you are a few weeks into your classes, then your fitness instructor is expecting you to be there, along with your new workout buddies. You won't want to let them down!
4. Competitiveness leads to motivation
When people get together in a group setting for any type of sport or exercise, there is always an element of competition. Group exercise classes are no different. If you're relatively new to group fitness, then you may find motivation from those around you. When you see what people are capable of you shouldn't feel intimidated or embarrassed, the feeling should be that of inspiration and determination.
On the other hand, if you are more advanced then you will want to compete with those around you. This is a great way of keeping you at your best and on top of your game.
5. Group Exercise Classes Are Simply Fun
Group exercise classes have become more than just a workout, they have evolved into a much more dynamic and engaging experience consisting of many important key elements – inspiring music, powerful workouts, motivational instructors, great atmosphere and even greater people.
Yes, during group exercise classes you may look around you and think these people are going through hell but they're not. The challenge is something we should all embrace.
The more fun you have with exercise, the more likely you will keep it up.
The more likely you keep it up, the greater the results you will see down the line.
Click here for our latest timetable and get started today!