Why our NEW Run a Mile beginners programe is right for you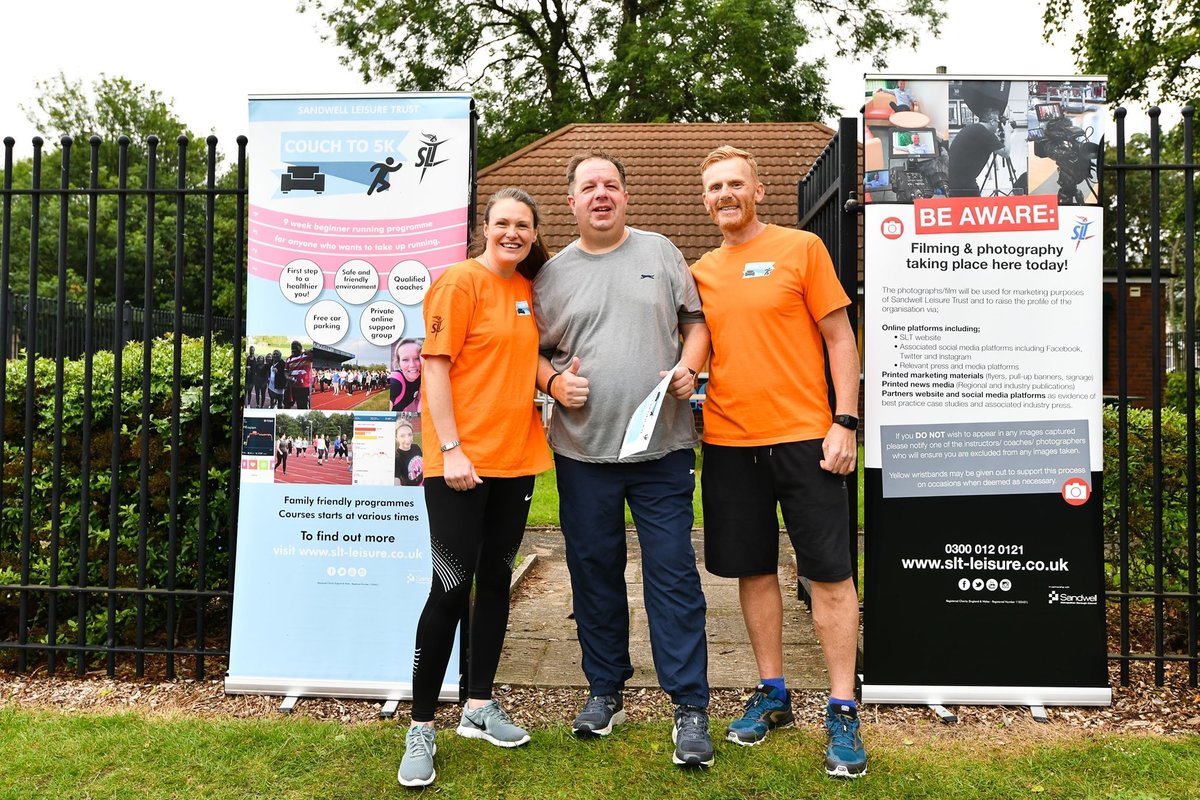 Are you looking to make a commitment to change your lifestyle in 2020? SLT are launching a new Move a Mile Beginners programme in the next year with eight week programmes being held across Sandwell parks.
Brad Evitts made a decision to make a change this year by signing up to our Couch to 5K programme at West Smethwick Park. Brad kindly gave us some of his time to answer a few questions for us hoping to inspire more Sandwell residents to make that step forward.
What made you sign up for Couch to 5K at West Smethwick Park?
I signed up to get fit after having an issue with my back that required an 8 hour operation in 2016. SLT's beginners programmes are a great first step. The sessions are split between jogging and running so don't fear you will be running non-stop from week one.
What was your fitness level before signing up ?
My fitness was very low as I hadn't been able to do much for a few years due to my medical condition.
How did you find the Couch to 5K?
I found it daunting at first and it did take its toll on my knees at first but I then invested in good trainers and knee supports.
How was the online support and coaching team?
The Facebook online support was great, the coaches put on some great advice whilst participants shared each other's experiences and struggles. The app was excellent, I had Micheal Jordan as the voice to mine that proved excellent motivation. The coaching team were great they accepted you for who you are no matter what ability or fitness level, and soon had some good banter going!
What were the main benefits to you personally?
The main benefit was getting socially involved in a group the whole group supported and encouraged each other immensely. New friends were made and we are still training and going out together now.
How did you find West Smethwick Park?
It's my local park just around the corner so it was good to be local , good to see the park being invested in too.
How did you get on in your graduation week?
Amazing experience! Totally knackered but everyone cheering and clapping each other was fantastic and having all the staff there was great too.
What have you done since the programme finished?
I have since done a further two programmes of 9 week SLT courses as West Smethwick Park run club. I have also started jogging in my own time, the group is also planning to meet at Hadley Stadium to keep the running going.
I'd urge anyone to try one of these beginners programmes, you won't regret it and it's so good for your physical & mental well-being.

This programme has been designed for absolute beginners, whether you've never run before or you want to get back into being more active. Our friendly coaching team will encourage, support you and other like-minded people through this gentle programme.
Often when trying to get into exercise, we can overdo it, feel defeated and give up when we're just getting started.
Our Run a Mile programme works because it starts with a mix of running and walking, to gradually build up your fitness and stamina. Week one involves running for just 30 seconds at a time, creating realistic expectations and making the challenge feel achievable right from the start. Our coaching and events team will make you feel welcome from the moment you step through the door. We understand everyone is different and we can help.
There are plenty of benefits from getting into running. For starters, it's an easy way of improving your physical health. Running regularly will improve the health of your heart and lungs. It can also help you lose weight, especially if combined with a healthy diet. Taking on the challenge of Run a Mile can help boost your confidence and self-belief, as you prove that you can set yourself a target and achieve a goal. Running regularly can also be a great stress reliever and has even been shown to combat depression.