What to expect from your first Indoor Cycling class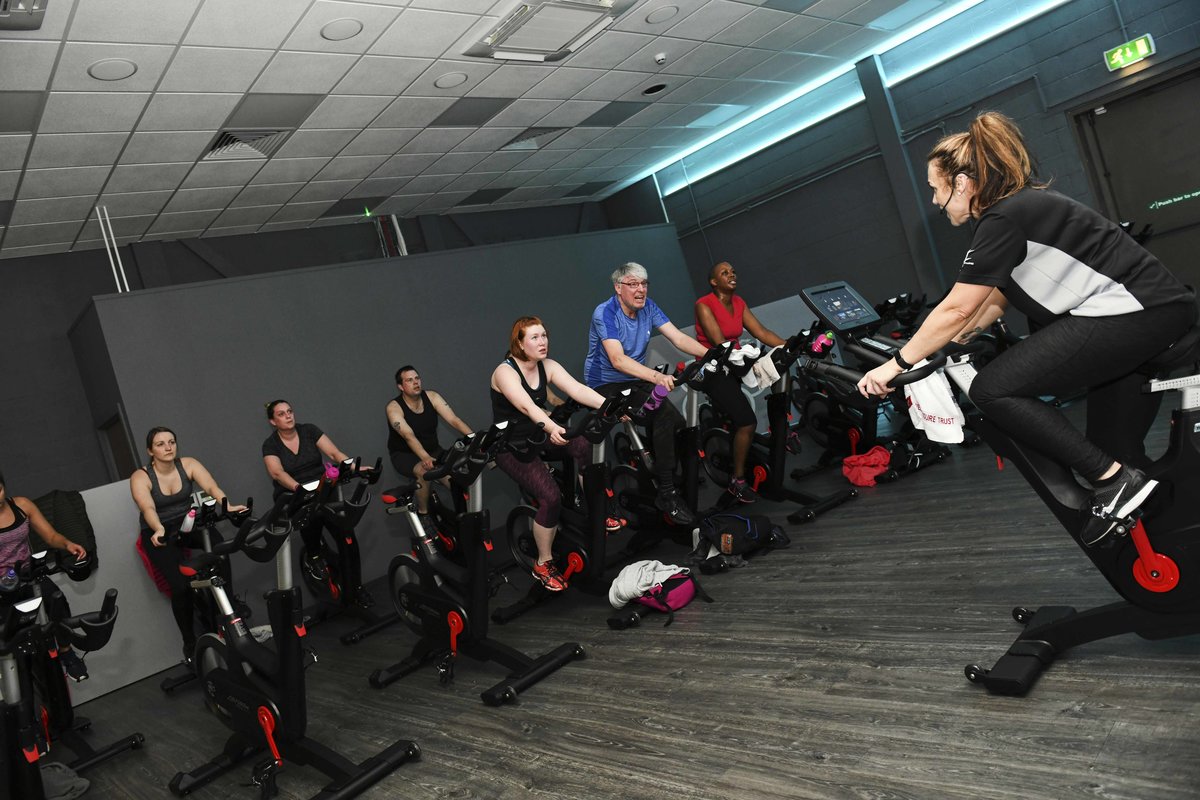 Indoor cycling can seem daunting at first but once you've attended one session you'll be hooked and understand why Indoor Cycling is so popular. Here are a few tips to help you out;
Arrive early – Aim to get to the class around 5/10 mins early so that you have enough time to set up your bike before the class starts. You'll need to make sure it's set up for your height, the bike should be adjusted so that the seat comes up to your hip. If you need any help ask your instructor.
Bring water – You will sweat more than you think so a bottle of water is essential! Make sure to take small sips during your workout to make up for lost fluids. This will also prevent you from getting cramps!
Resistance is important – Resistance is your friend but don't overdo it. You're in control of your own resistance so work at your own level to start with or you may increase risk of injury.
Expect to work more than just your legs– All indoor cycling classes feature a version of the 'tap back' which means to stand up out of the saddle while remaining cycling. This move engages your glutes, quads and core muscles.
Choose the best class for you – SLT provides a variety of different Indoor Cycling classes with some 30 minute and 45 minute classes. Haden Hill Leisure Centre offers Les Mills Sprint classes which are High Intensity Interval classes that are 30 minutes long. Portway Lifestyle Centre offer Coach by Colour classes in which colours are used to teach and help people reach different zones. It's not hard to find a class at SLT that appeals to you and your schedule.
Classes are available at Wednesbury Leisure Centre, Smethwick Swimming Centre, Portway Lifestyle Centre and Haden Hill Leisure Centre. If you want more information about Indoor Cycling classes on offer visit our timetables page here.