Wednesbury Leisure Centre: Training zone of Shotokan Karate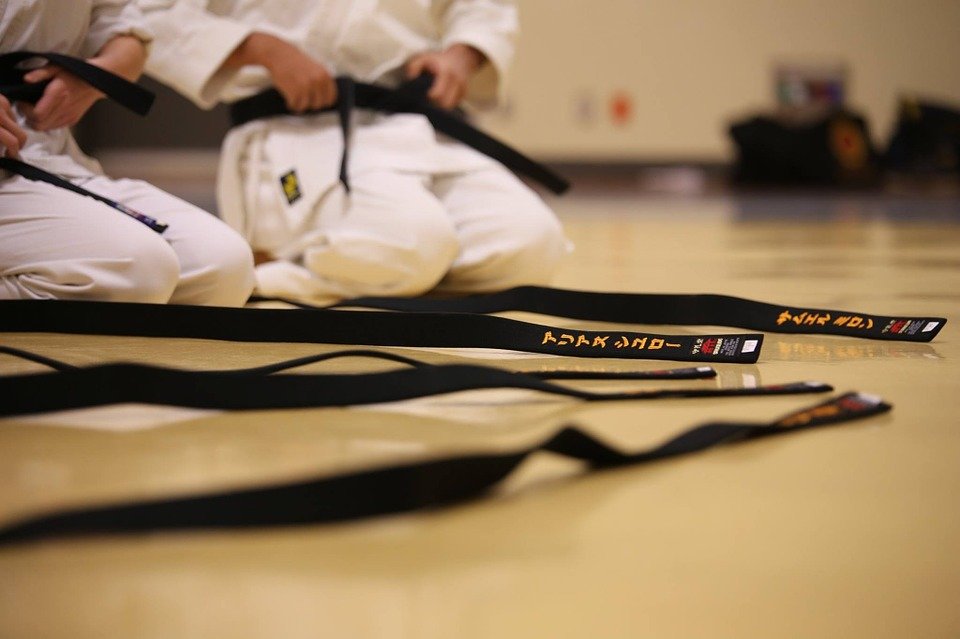 Every Saturday Wednesbury Leisure Centre holds host to the Traditional International Shotokan Karate Association (TISKA), part of the English Karate Federation.
Om Parkash and Jill Kennedy teach the class and have each trained in Shotokan Karate for some 20 years. Both have achieved 4th Dan with TISKA under the guidance of Sensei Gursharan Sahota, 8th Dan. They regularly train at various TISKA clubs in the Midlands and have competed successfully at national level in both Kumite and Kata competitions. Mr Parkash and Mrs Kennedy opened the TISKA Wednesbury club in April 2018, at Wednesbury Leisure Centre, and are excited to have recently opened another club in Bilston. They shared with us the details of their class and what benefits it has;

What is Shotokan Karate?
Shotokan Karate originated in Okinawa, Japan and has been taught since 1917 when it was first launched by it's creator Gichin Funakoshi. Shotokan Karate is characterised by deep, strong stances and dynamic techniques, is one of the most widely practised forms of karate in the world today. It develops anaerobic, powerful techniques as well as developing speed.
What does the class teach?
Our classes are based around the 3 main disciplines of Karate: Kihon, Kumite and Kata:
Kihon is training in "basics" or "fundamentals". These are the basic techniques that are taught and practised as the foundation of Shotokan Karate.
Kata are detailed patterns of movements practised either solo or as a group. Shotokan Karate kata are executed as a specified series of a variety of moves, with stepping and turning, while attempting to maintain perfect form.
Kumite is the part of Shotokan Karate in which a person trains against an adversary, using the techniques learned from the Kihon and Kata.
We have a structured syllabus in place with grading every 3 months for those who are ready.

What are the benefits of Shotokan Karate?
While you learn the 3 main disciplines of Karate you will also gain by:
· Acquiring Self-Defence Skills
· Developing fitness & flexibility
· Becoming more confident & maintaining self esteem
· Having fun & making new friends
What's your greatest teaching achievement?
My greatest teaching achievement is seeing children and adults passing their gradings. The look on their faces, the excitement and the feeling that it brings gives a great sense of achievement and satisfaction.
What does Shotokan Karate Teach children?
Self Confidence Karate is one of the best builders of self-confidence. Traditional Shotokan Karate training helps prepare a child for life, helping with issues such as bullying, the pressures of exams and the building of self-esteem. Children like to perform, especially for the people they love and respect. With a little encouragement and support from the instructor, they will rise to the occasion and surprise themselves with their own achievements.
Etiquette Children are taught from the outset that Shotokan Karate is primarily a defensive and not an offensive martial art. Children learn how to be polite and respect their fellow students, instructor and parents.
Discipline A child's concentration is enhanced if they learn to focus their mind on the job in hand, whether by learning a sequence of complicated techniques in Karate or by passing an exam in school. Many parents notice a marked improvement in concentration once Karate training has commenced.
Classes are held every Saturday at 13:30 at Wednesbury Leisure Centre.
New beginners are always welcome, A number of beginners' classes are scheduled throughout the year for 4 years old & upwards. However, beginners are always welcome whenever they wish to start at the clubs. For more information you can visit their website here or email wednesburykarate@hotmail.com.