Triumph for Sandwell Athletics Star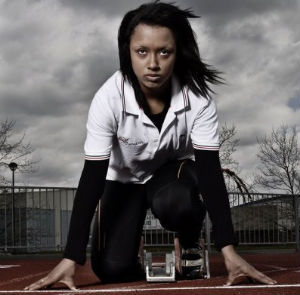 Tannika Burgess has been awarded the prestigious title by British Athletics at the National Athletics Awards and Athletics Hall of Fame event which took place on Saturday October 19.
The evening saw volunteers from across the country joined by athlete greats from the past. The event honoured and celebrate the dedication and service to the sport of athletics .
Tannika was described at the awards as the outstanding young volunteer of her generation.
She has already won numerous national awards for taking athletics to disadvantaged and under priviledged communities as well as to people with disabilities in Sandwell.
Tannika is a former national young sports star, and now volunteers with a level of commitment and dedication that is rare.
Amongst many roles she helped a campaign in Sandwell in getting more people active by taking athletics into a particulary disadvantaged community.
She was also involved in the Sandwell Schools Quadrathlon which won the national best youth led activity award, as well as being awarded many other accolades.
Athletics Development Officer, Howard Court, said: "Tannika has been described as truly amazing - changing young peoples lives through athletics one day at a time."
Tannika was also recently short listed to the national awards night after winning the England Athletics Midlands Regional Volunteer of the Year awards two weeks ago.


For more information on the Athletics programme in Sandwell contact the Sports Development Team on 0121 506 4980.