Track Start celebrates 10 years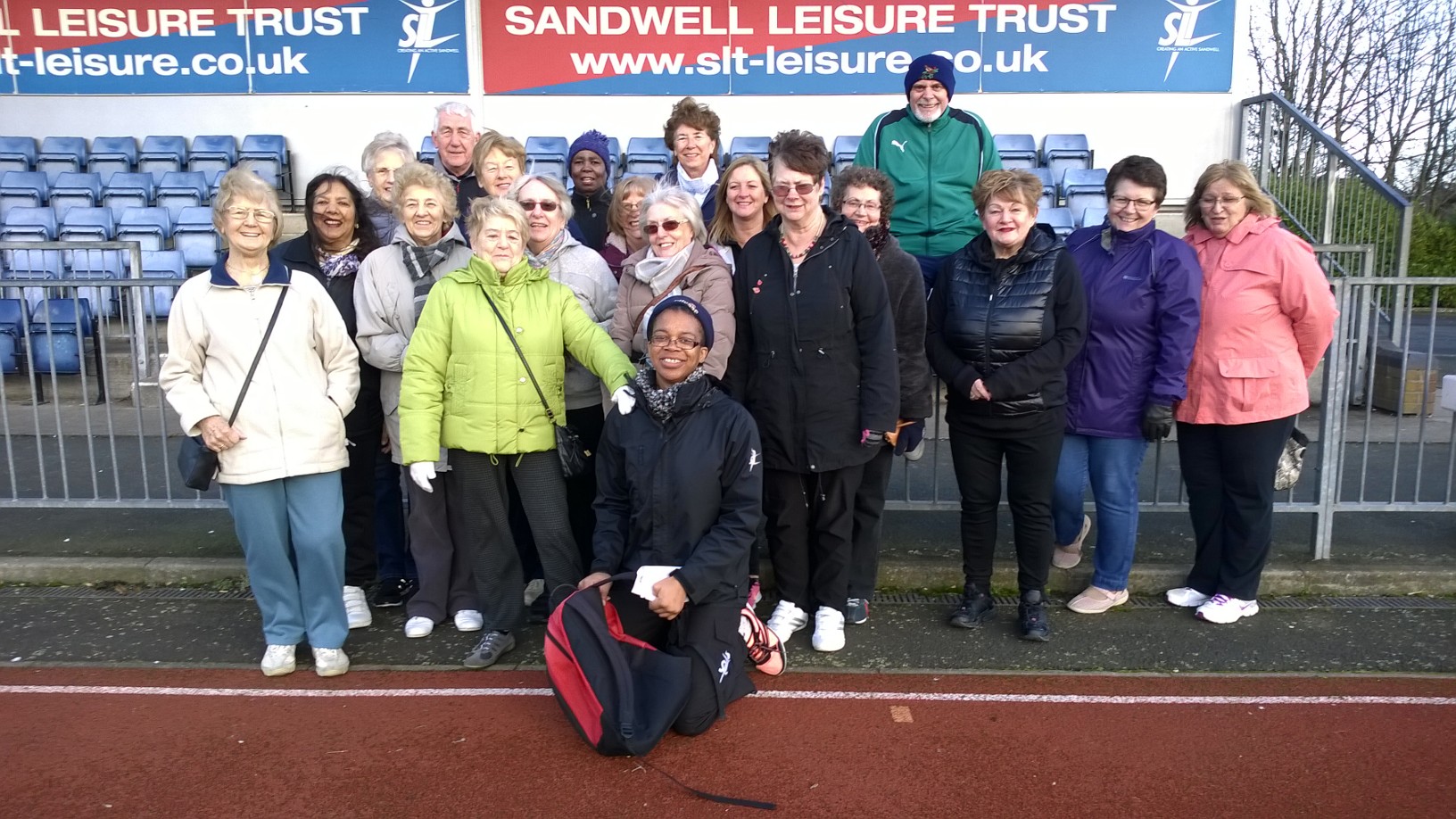 Every Wednesday for the past ten years Marva Green, Recreation Attendant at Tipton Sports Academy, has been leading the Track Start sessions. Marva's sessions are for adults of all walking abilities and for anyone who feels that they would benefit from a more gentle form of exercise like walking. Participants use the athletics track at TSA which means that there is less impact on joints compared to walking on the pavements and also provides a safe environment away from traffic.
Marva said
"Hundreds of people over the ten years have benefitted from the sessions by not only improving their health and fitness levels but by also enjoying the social aspect during the walks and over a cup of tea after the session".
Marva has received many thank you letters and cards over the years including one from the Police Community Support Officer who said
"Marva does a wonderful job with the community, she has a very professional approach to the sessions to ensure that participants improve their health and at the same time she makes it a pleasure for everyone taking part."
Track Start sessions take place every
Wednesday 10.30-11.30am
at
Tipton Sports Academy