Tipton Sports Academy successfully hosts international festival for youth sporting activity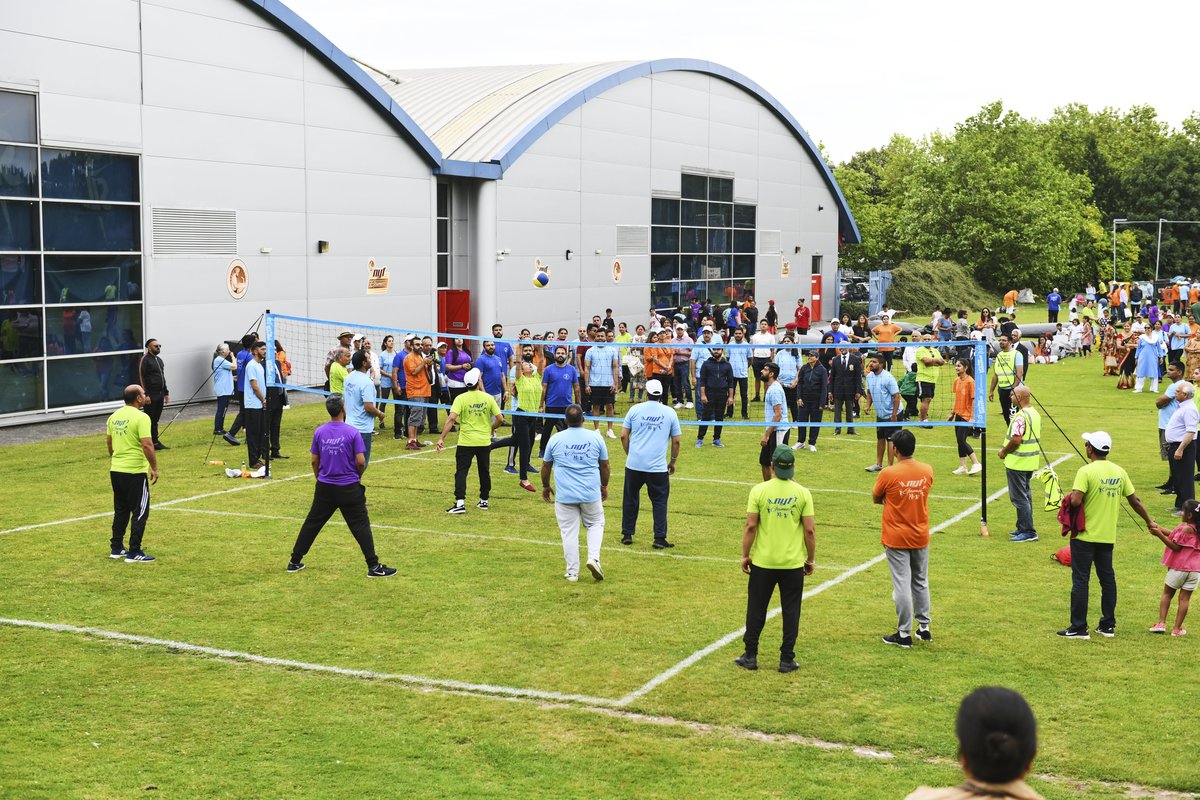 The Sandwell Leisure Trust (SLT) facility on Wednesbury Oak Road welcomed some 1500 people for the Nirankari Youth Forum Games, which is an annual event run by the Indian-based *Sant Nirankari Mission.
Followers from all over the West Midlands and the rest of the UK took part in volleyball, athletics (track and field), rounders, football, fitness classes, netball and wrestling events. They also took advantage of the new Air Mayhem inflatable theme park facility, featuring eight different activity areas in Super Slide, Jelly Mountain, Free Fall, Wipeout Balls, Bash Attack, Mega Bounce, Obstacle Course and Toddler Area.
Previous youth forum games have been held in northern and southern India, plus Sydney Australia, but this is a first for Europe – and it was brought together by Gurpreet Bhatia of Sant Nirankari Mission West Midlands, based in Wednesbury.
Ash Rai, CEO of SLT, says: "It was an honour and privilege to host this special event and see everyone having such a wonderful and enjoyable time. It's great to see South Asian communities getting more involved in sport and physical activity/wellbeing and this enlightening youth symposium truly reflects the excellent work done by the Mission's volunteers throughout Sandwell and the rest of the West Midlands."
Gurpreet Bhatia adds: "Her Holiness Mata Sudhiksha ji, Spiritual Head of the Sant Nirankari Mission, has been encouraging healthy lifestyles and well being through a series of events across the world – and this particular event is aimed at the youth in our communities and is about upskilling participants and inviting them to observe good human values so they can make a positive progressive contribution to society."
*The Sant Nirankari Mission (also known as Universal Brotherhood Mission) identifies itself as "neither a new religion nor a sect of an existing religion, but an all-embracing spiritual movement dedicated to human welfare." It believes in responsible living in society, and that equality should prevail within community life. Its headquarters are in Delhi, India, but it also has bases in the UK, Australia, USA, Canada, Germany, South Africa and New Zealand.