Tipton racquet star Kristof Polgar to represent Great Britain in World Transplant Games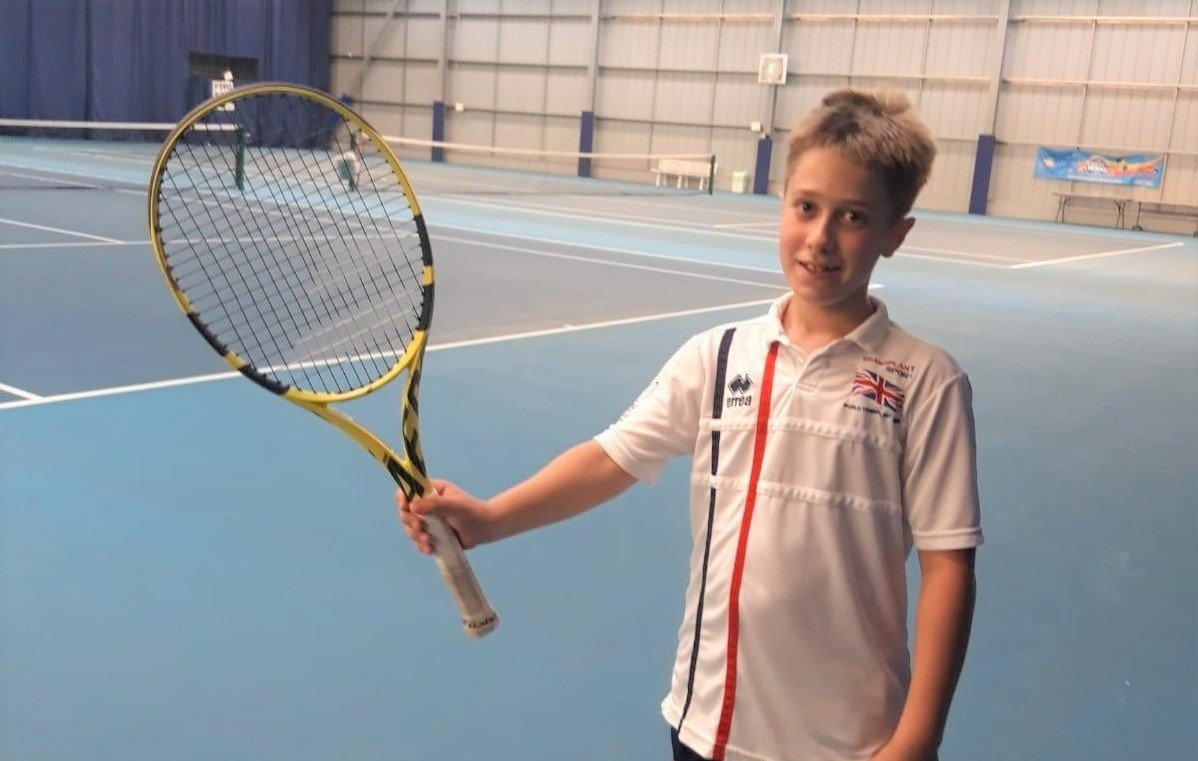 11 year old Kristof Polgar, who trains at Tipton Sports Academy, has been selected to represent Great Britain in the World Transplant Games taking place in Newcastle this August.
Kristof will represent Great Britain in tennis, badminton and table tennis junior events. He has competed in the British Transplant Games over the past few years and has won his fair share of gold and silver medals. Last year at the games hosted in Birmingham he won Silver.
The transplant games highlight the strength of people who have received transplants and aims to raise awareness of becoming an organ donor. When he was younger Kristof received a life-saving liver transplant at Birmingham Children's Hospital and now he is a part of the Birmingham Children's Hospital Team supporting the hospital that helped him. Kristof works alongside his Donor mum Angie to help raise awareness of organ donation together in memory of his donor, Justin.
Kristof's love for racquet sports started a few months after his operation. He started receiving coaching at Tipton Sports Academy where he has excelled, constantly working on improving his skills. In the run up to last year's games Kristof's Coach Craig Unitt said: "Kristof is an inspiration, nothing ever seems to phases him, he gets on with his training and always encourages others. He's working hard to progress his single handed backhand, aggressive forehand and fitness to stay healthy for the on coming games, there is no doubt Kristof will give 100%"
SLT wishes Kristof the best of luck in this year's games, to find out more about the World Transplant Games taking place between 17-23 August click here.