Tipton Leisure Centre's Gym Challenge - Have you got what it takes?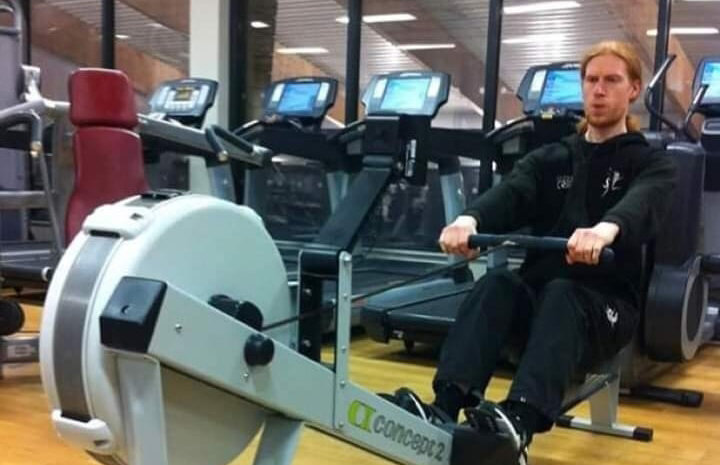 Each month Tipton Leisure Centre's Gym Challenge grows in popularity with new challenges motivating competitors to take part. Gym & Fitness Instructor Markus created the challenge and has shared all you need to know about it:
Tipton Leisure Centre's Gym Challenge League has been running for 2 and a half years and is currently in its third season. Each season runs between September and June and during that time we hold a different gym challenge each month open to all users of the gym, regardless of their gym experience, fitness level or age.
Each time that a participant attempts the gym challenge, their result is recorded on our challenge board in the gym and at the end of each month they are awarded a number of points depending on how well they did in that challenge. This contributes to a league table, which is displayed in the gym and updated monthly.
At the end of the season, the participants who finish highest in the league qualify for the gym challenge finals which are held in July. The male and female that win the final challenge are crowned Tipton Leisure Centre's Champions for that season. Last season we had a total of 90 participants, with almost as many females as males.
The challenges incorporate different aspects of fitness including: cardio, strength and endurance. It has proven to be an important part of many customers gym experience. Some enjoy competing with others, while some just do it to challenge themselves and measure their own progress. Many customers have learned new exercises through taking part and it has given them more motivation and enjoyment when they come to the gym.
This month's gym challenge is to complete the Clean and Press with the Vipr as many times as possible within 90 seconds. The Vipr is a tubular piece of gym equipment that can be lifted freely and is available in different weights. For this challenge the men will use 12kg and the women will use 8kg. To get involved with the Gym Challenge contact a member of staff here at Tipton Leisure Centre.