Tipton Leisure Centre member Jo's Plastic-free tips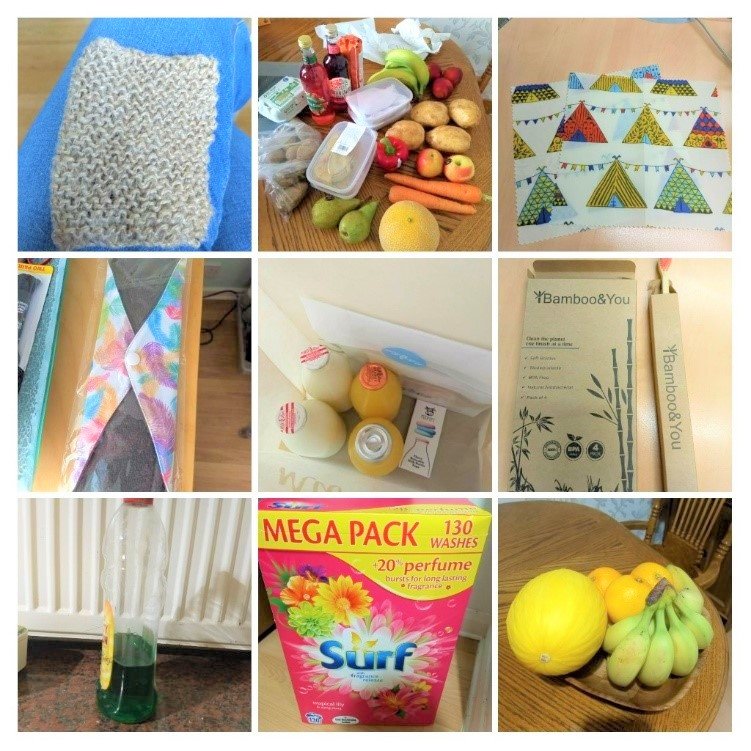 Jo Hardy is a member at Tipton Leisure Centre, she takes part in a number of activities at the centre and loves Yoga. Inspired by Tipton Leisure Centre's crisp packet recycling programme and the Marine Conservation Society Jo recently started her war on plastic and has provided an array of useful tips you can follow at home to make small but impactful changes:

"This month I have taken the Plastic-Free July challenge set by the Marine Conservation Society.
With a little thought before I buy anything new or replace existing items I have managed to change many items over the past 4 weeks. Even if you could make one or two changes to your current usage it will all add up and make a difference to the environment for future generations. How many of these would you consider?"
• Put your empty crisp packets in the Terracycle box at Tipton Leisure Centre
• Shampoo and conditioner solid bars instead of bottled
• Stainless steel flask for water instead of single use bottles
• Bars of soap instead of handwash
• Flannels instead of sponges
• Knitting scourers instead of washing up sponges, they work well and are biodegradable
• Buy loose fruit and veg instead of plastic wrapped, take cotton bags to fill
• Beeswax wraps instead of clingfilm
• Washing powder instead of liquid in bottles
• Cordial in glass or aluminium bottles instead of plastic ones
• Aluminium cans of fizzy pop instead of single use plastic bottles
• Wet flannels instead of baby wipes
• Milk in glass bottles from the milkman
• Household cleaning capsules to refill existing spray bottles (Iron & Velvet website)
• Old T shirts or odd socks with hot water to clean surfaces – wet wipes contain plastic
• Wooden pegs instead of plastic ones
• Visit zero-waste shop Clean Kilo in Digbeth (and soon Bourneville) and refill your containers
• Look at Terracycle website for more waste reduction.
"If you can stop before buying anything and ask yourself if there is an alternative to the plastic version, or if the packaging can be recycled efficiently then you are taking a step in the right direction. Sometimes the answer just can't be found, but the fact you have thought about it is a breakthrough all on its own. I wish you the best in your plastic-free journey."
Jo's tips are all great easy ways to reduce your ecological footprint, there are plenty of resources online, for information on where to take your recyclables you can contact Jo at johardy1975@gmail.com
You could start your journey at Tipton Leisure Centre by recycling your old crisp packets! The centre will send the packets to TerraCycle where they will be repurposed to make new recycled products. The TerraCycle box can be found in the reception area of the centre, just make sure not to fold your packets into triangles. For more information you can contact the centre on 0300 012 0121 or email TiptonLeisureInfo@slt-leisure.co.uk.