The healthiest food choices to make when eating out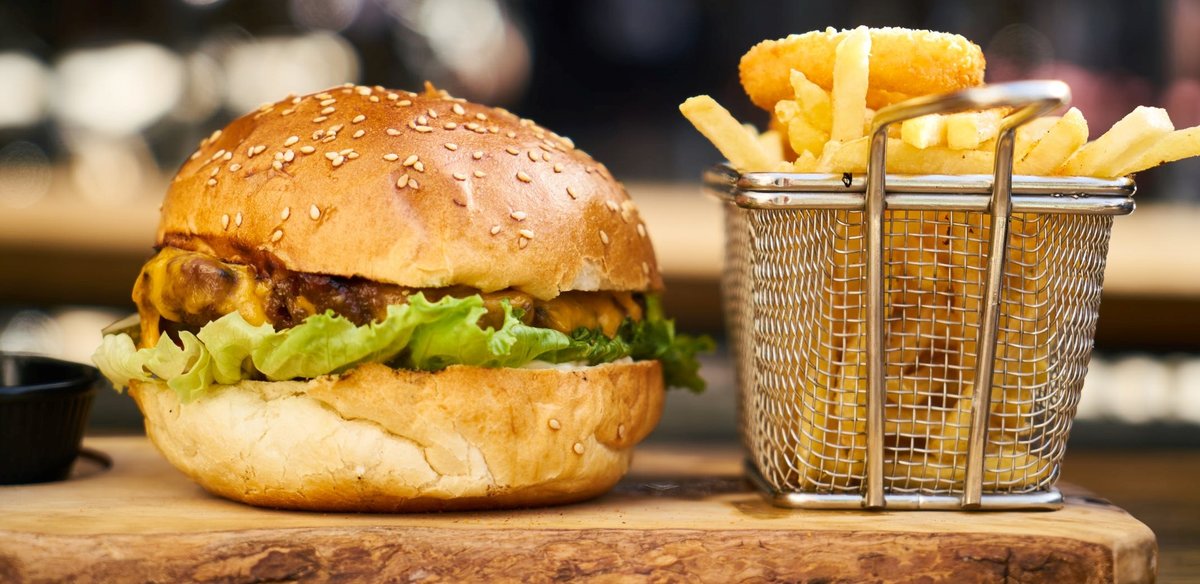 Just because you're dieting it doesn't mean you need to deprive yourself of eating at a restaurant or fast food place. Whether it be for a social occasion or you have no time to cook you can still enjoy a meal without worrying about it throwing out your diet.
McDonalds


Infamous for being the home of unhealthy eating, a trip to McDonalds can still fit into your diet as long as you watch your calories.
A large big mac meal with fries and a Chocolate Milkshake will set you back 1440 calories whereas a small chicken nugget meal with an Oasis is only 538.
The salads and wraps also offer a great meal for under 500 calories, go for the grilled chicken option as opposed to the fried to lower your fat intake.
When it comes to dessert the Apple Pie is nutritionally better than a McFlurry. It's one of the desserts with the lowest calories (250) & sugar (9.5g). It even has 1.4 grams of fibre and is prepared in non-hydrogenated vegetable oils.
McDonalds offers a calorie & nutrition counter on their website which is helpful & easy to use.
Nandos


A trip to Nando's is often cheeky and tempting, with so much to offer and the options to add extra sauces and salt to your meal.
Nando's offers an amazing 45 dishes under 500 calories and a lot of their meals are nutritionally dense. The ¼ chicken breast is a good source of lean protein at only 298 calories and a delicious way to cut down on the extra calories and carbs of a bun, pitta or wrap.
A great meat-free option is the Beanie Burger, it's filled with chickpeas, lentils and pumpkin seeds all great for protein and fibre. At 565 calories it isn't the lowest but cutting the bun out can lower the intake if needed.
There are plenty of salads and sides that are also great for your diet, the Supergrain salad is packed with avocado, grains, beans and greens containing 9.8g of protein and 394 calories. The spicy rice is a better option calorie and fat wise than the sweet potato wedges and the corn on the cob, macho peas and chargrilled veg all come in at under 150 calories.
You can also visit the Nando's website to count your calories and view nutrition information.
KFC
Although 'fried' is in the name you can still keep your calories and fat low at KFC. A mini fillet burger is 280 calories a regular popcorn chicken only has 135 calories. Sides wise the Coleslaw is 145Kcals and the regular beans 105, both with an adequate amount of fibre.
The salads and rice boxes are better nutritionally and still full of flavour, all under 500 calories with plenty of lettuce and lean chicken.
Nutritional information is available on their website.
Wetherspoons
Wetherspoons displays the calories for all of their drinks and food on their menu which is handy when you're watching your waistline. With a wide range of choice it'll be easy to find a healthier meal on their cheap and cheerful menu.
Stand outs include the Chicken, Avocado & Maple-Cured Bacon Salad, the Chicken Caesar Salad, Superfood Pasta and Sweet Potato, Chickpea & Spinach Curry. All of these meals are under 550 calories and contain some nutritionally ample ingredients.
There's also the option to customise your meal as with any pub-chain, such as skipping the rice with your curry or getting a bun-less burger. Alcohol wise it's better to stick with a spirit with soda water or diet soft drink, luckily you can view all of the calories for your drinks at your local Wetherspoons.
Pizza Express
The popular pizza chain offers a lighter menu called their 'Leggera Menu' which boasts most of their popular pizzas in a smaller, ring form with salad in the middle. A great way to enjoy pizza and salad at the same time!
There's also a pepper pasta and Superfood salad option all coming in at under 600 calories. Dessert wise their coconut and raspberry sorbets are a light and refreshing option.
The nutritional information is available on their website if you want to view your options.
Burger King
Similarly to McDonalds watching your calories is key to fitting Burger King into a healthy diet.
While a whopper with cheese has 700 calories a cheeseburger is measly in comparison with 286 calories. Pair your cheeseburger with a small fries and water for a meal clocking in at 505 calories.
Avoiding sugary drinks is a given, be wary of liquid calories and stick to waters and squash. The BK website has an extensive nutritional list.
Although it's great for your health to keep your calories and fats in mind when dieting, healthy eating is all about balance. There's nothing wrong with an occasional burger and fries as long as it doesn't become a daily and detrimental thing. If you need help with your nutrition you can talk to a member of our fitness team for some helpful advice.