The Black Country School Games Festival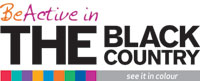 The Black Country was one of nine national pilots for School Sport Competition for 2011. Developed by the Festival Organising Committee chaired by Mr Downie, Streetly School and Sports College Head, the event showcased the best in local competitive sport from the Black Country.
It is hoped that the success of this event will lead to an annual high profile festival involving schools in Dudley, Sandwell, Walsall, Dudley and Wolverhampton. The festival will be funded by Sport England and development support from the Youth Sport Trust.
This year's pilot event took place on Wednesday 6 July 2011 using a number of sports facilities across the Black Country. The opening and closing ceremony, along with sport events took place at Aldersley Leisure Village, Wolverhampton. Other sports also took place at quality sport facilities including University of Wolverhampton (two of the London 2012 recognised Training Camp venues).