Team Langley offer valuable support for Mayors charity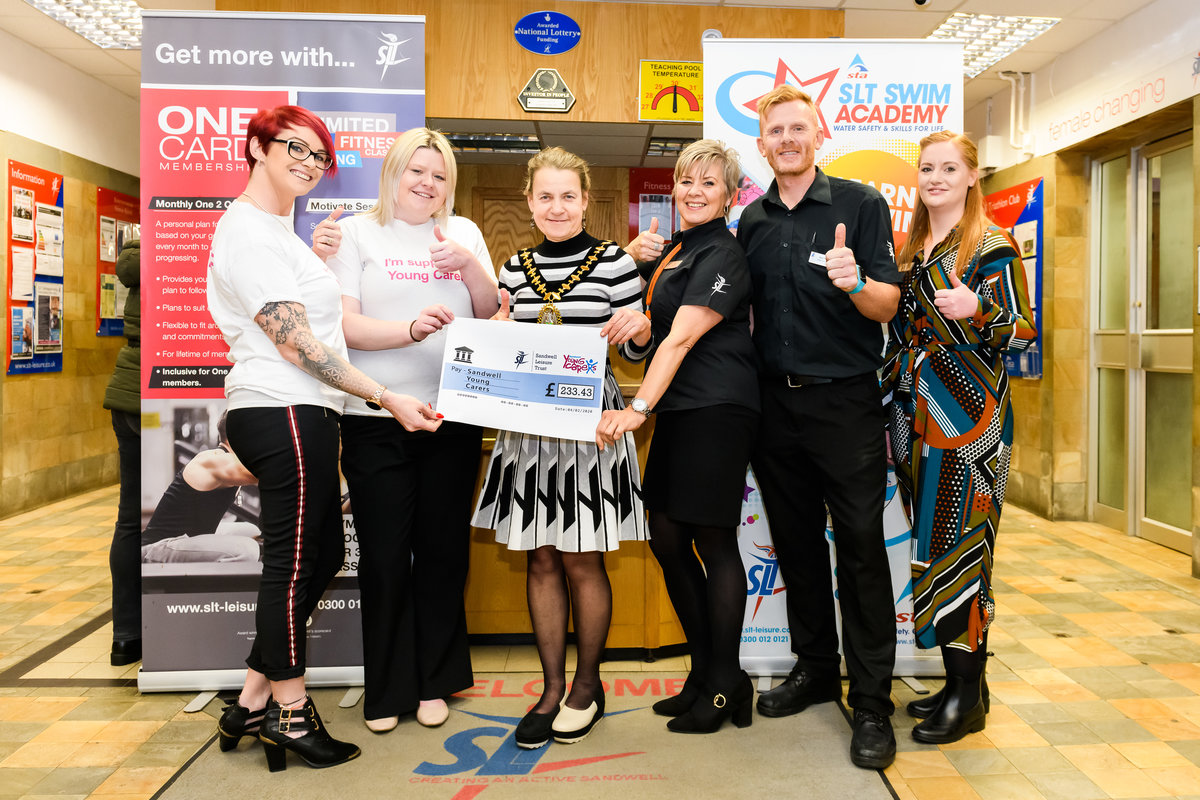 Kind-hearted staff at Langley Swimming Centre in Oldbury have raised £233.43 for one of the Mayor's charities.
Led by duty manager Angela Cowdell, the Sandwell Leisure Trust (SLT) facility on Vicarage Road did a host of fund raising events around Christmas time and chose Sandwell Young Carers as the charity to benefit.
A Wishing Tree, whereby centre users and members of the public were encouraged to leave messages of importance for a voluntary donation, proved popular - and in a Christmas Colouring Competition images of swimming mascot 'Stanley the Seal' were used for the children to colour in. There was also a Christmas Hamper Raffle.
Prizes for the colouring in competition and Christmas hamper included items given by SLT staff, along with family tickets to SLT's new giant indoor inflatable attraction, Air Mayhem, plus £25 SLT gift cards.
Angela Cowdell says: "It was an absolute pleasure and a real fun time was had by staff and customers alike, so very well done and thank you to everyone who took part and donated. These young carers – some as are as young as 5-years-old unfortunately – do an absolutely fantastic job looking after dependent family members, but their health, education and social lives are often affected, so we hope this money will help put a smile on their faces too!"
The Worshipful the Mayor of Sandwell, Councillor Dr Ann Jaron attended the presentation at Langley Swimming Centre with team members from Sandwell Young Carers & Langley staff team.
Photograph - Maria Wiseman & Rhiannon McIntyre (Promotional Officers) from Sandwell Young Carers, The Worshipful the Mayor of Sandwell, Councillor Dr Ann Jaron, Susan Browning (Receptionist), Karl Fletcher (Duty Manager) & Helen Done (Assistant Manager)