Supporting mental health with Kaleidoscope Plus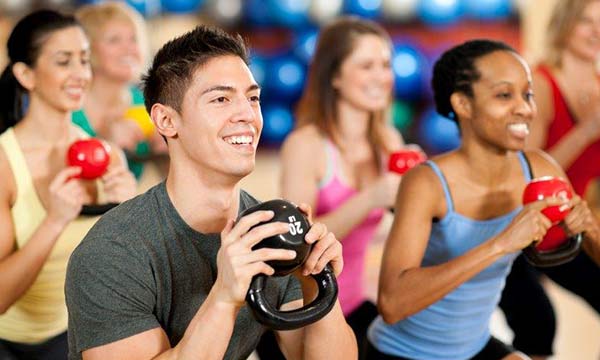 Leading health and wellbeing charity, The Kaleidoscope Plus Group observed this with their own service users who use the Community Wellbeing service. The Community Wellbeing service focuses on delivering structures for supporting people to manage their own health and wellbeing, and to stay well. The service is available on a self-referral basis, open to anyone over the age of 16 living or working within the Black Country area.
Having increased the amount of wellbeing groups which involve exercise and movement in 2017, the charity noticed a significant improvement in service user's wellbeing.
Wellbeing Worker, Liz Rogers witnessed the improvement in service users first hand and puts it is down to the increase of exercise. She said: "Since the turn of the year we made a conscious effort as a team to introduce more groups which involve physical activity and as a result our service users seem a lot happier. "From wellbeing walks around locate amenities to badminton and swimming, the variety of groups that involve exercise are definitely boosting wellbeing."
Wellbeing Services Co-ordinator, Dave Pickard also believes exercise has played a fundamental role in boosting service user wellbeing. He said: "Having spoken with many of the service users as well as my team, there is definitely coloration between the increase of service users wellbeing and the increase of physical activities in the wellbeing groups we facilitate. "Scientific evidence also backs this up as it is proven when you exercise; your body releases chemicals called endorphins. "These endorphins then interact with the receptors in your brain that reduce your perception of pain and can help with anxiety, depression and stress."
Paul Badhams, SLT's Fitness Development Manager said "It's essential everyone makes time to exercise every week, reserve that time slot in your diary just as you would for a meeting at work, it can really make a difference to maintain motivation" . "Why not arrange a call back with a member of our fitness team as they will be able to help you take your first steps to a healthier routine."
To help create awareness Kaleidoscope Plus Group are the lead charity partner in Birmingham's first 'Walking out of Darkness' 10 mile walk being held on Saturday 6th May 2017. Supported by West Midlands Combined Authority, the Walking Out of Darkness event aims to unite individuals, businesses and the local community and encourages them to reduce the stigma of mental ill health by 'walking and talking ' along the Birmingham canals – all whilst raising money for The Kaleidoscope Plus Group.

The event will be finished off with a family fun day at Canon Hill Park, Birmingham where there will be a showcase of Mental Health and Wellbeing services. They would be delighted if you would participate in the walk and raise money on their behalf through sponsorship. Registration costs £10, with £5 going directly to The Kaleidoscope Plus Group and can be done by clicking here. For your £5 to be donated to The Kaleidoscope Plus Group, please ensure when completing the registration process, when asked the question "Where did you hear about Walking out of Darkness" you enter "The Kaleidoscope Plus Group" so the payment can be allocated to the charity. Under 12's are free of charge but must be accompanied by an adult. Once registered, all you need to do is set up a fundraising page which you can do by clicking here.

For more information about the community Wellbeing service at The Kaleidoscope Plus Group, please contact the Community Wellbeing Team on 0121 565 7818.