Stuart Worsey takes May SLT Myzone crown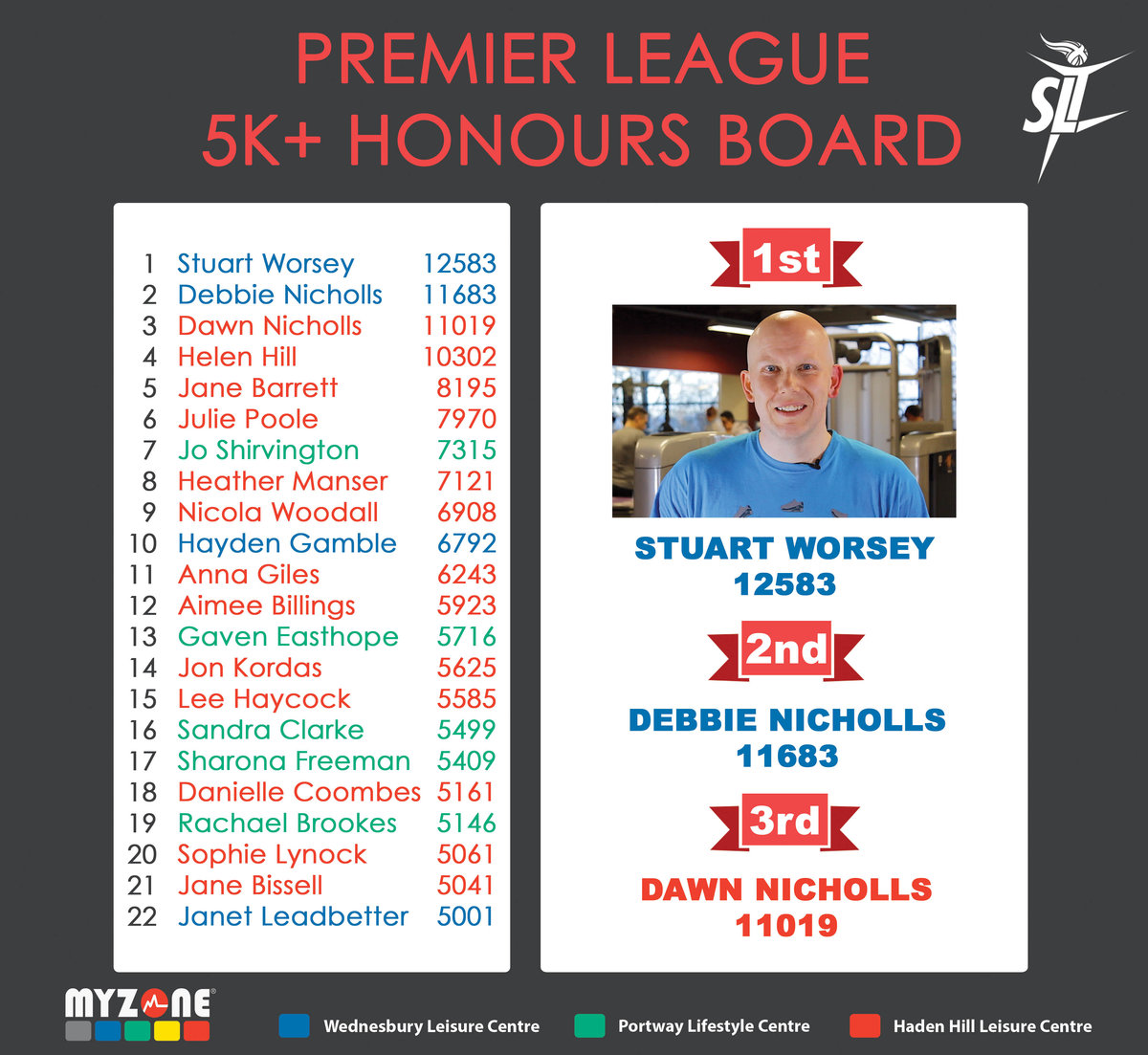 SLT are proud to announce that Wednesbury Leisure Centre member Stuart Worsey has become the new SLT Myzone monthly Champion. Stuart accumulated an amazing 12,583 MEPS burning 58,920 calories over 70 workouts taking over 87 hours during the month of May !
Stuart recently completed a pilot with us of a new 10 week beginners fitness programme which we will be launching this Autumn. This programme has certainly given Stuart to platform to take his fitness to the next level.
This month we have created a new premier league format for those participants achieving a fantastic score of 5,000 + MEPS. Just 22 Myzone member's made our first premier League, perhaps this could be your target for June.
For more details about Myzone please ask a member of our fitness teams at Haden Hill Leisure Centre, Portway Lifestyle Centre or Wednesbury Leisure Centre. Myzone belts can also be purchased online via our shop.