Struggle to maintain a healthy lifestyle in the day?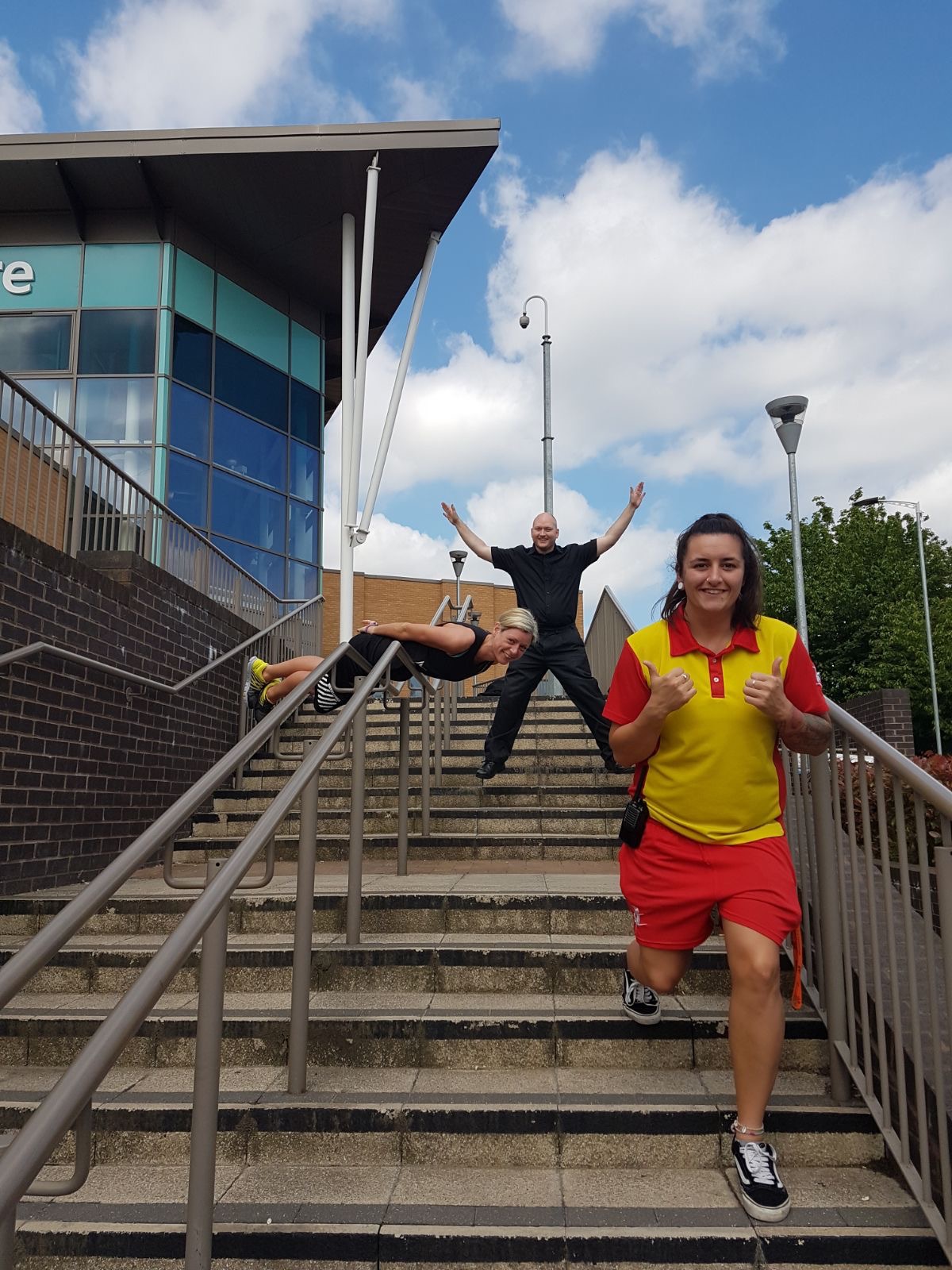 Here are a few tips from Portway Lifestyle Centres Site Fitness Co-ordinator Hayley Birch, that might just support you adding an extra dimension to your wellbeing.
Why not walk, cycle or walk to work.
Use the stairs instead of the elevator.
Get a pint of water for your desk or workstation on arrival & try to hydrate during the day.
Taking a few steps or a few stretches every hour will boost blood flow, help your spine & boost productivity.
Ask your boss about having a standing desk rather than a sitting one. Some of our staff just love them.
Don't be tempted with biscuits & cakes, keep snacking limited to fruit or nuts.
Don't waste your lunchtime every day, if the weather is ok then go for a brisk walk. It will leave you refreshed and ready to go for the afternoon ahead.
Plan your evening & stick to it. Some people find it easier to head straight to gym from work whilst others prefer the later sessions. What ever you prefer blank out the time in your diary & stick to it.