Spooky fun this Halloween at SLT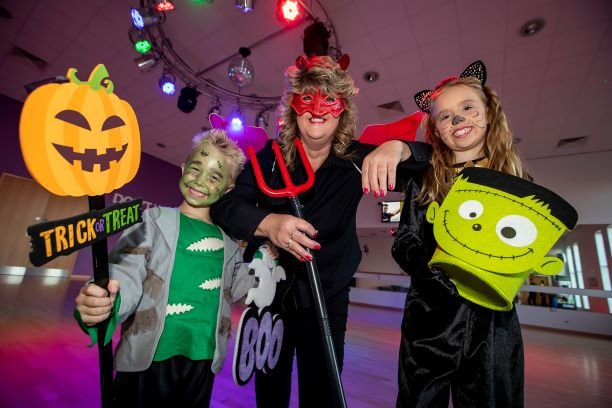 This Halloween season across SLT centres will be hosting special themed activities guaranteed to be fun and frightening!
Tipton Sports Academy
Roller Disco
Saturday 26th October
Get your skates on and enjoy a Saturday Night roller disco with a Halloween twist. The Family Only Session is 5.15pm – 6.30pm and the Open Session 6.45pm – 8.00pm. Come dressed up in your scariest gear as the best fancy dress wins a prize.
Zombie Mayhem
Friday 1st November
The Zombies are coming to Air Mayhem! The session will be split into different games which entail all participants wearing a tag belt. Our Zombie team will then be released to chase you and remove everyone's tags in the quickest time possible. You will need to out run the Zombies through the various Mayhem zones. Last one standing wins ! To book this session visit the Air Mayhem website and select the Friday 6.30pm.
Hadley Stadium
Roller Disco
Friday 1st November
Skate your way around Hadley's spooky skate rink, come decked out in your best fancy dress as there are prizes to be won and trick or treating. The Family Session is at 6.00pm-7.30pm and the open Roller Disco (all ages) is 7.45pm - 9.15pm.
Portway Lifestyle Centre
Roller Disco
Friday 1st November 2019
Raise your heartbeat and your spirits with Portway's Halloween Roller Disco at 6.00-7.15pm is the Family skate and at 7.45-9.15pm is the Open skate. Fancy dress is optional but welcomed!
Harry Mitchell Leisure Centre
If you don't fancy trick or treating, why not join Linzi and Emma for a Halloween Monster Mash – Up on Wednesday 30th October. Join Linzi for Bloodcurdling Body Blast at 6.30-7.15, followed by Emma's Scary Step. Make the most of Halloween and dress up!
Tipton Leisure Centre
Costa Del Tipton Halloween Party
Friday 1st November 2019
If you're looking for some Halloween entertainment Tipton Leisure Centre have you covered with their Costa del Tipton Halloween party. The party takes place on November 2nd from 7pm – 8pm. There will be floats, games and Halloween themed music. Come kitted out in your scariest outfit as there will be a fancy dress competition at 6.45pm with prizes to be won!

Langley Swimming Centre
Fun Pool Session
Thursday 31st October 2019

Enjoy a fun session in the small pool with floats and spooky music from 13.00pm - 14.00pm. There will also be activities in the reception such as apple bobbing, colouring and a fancy dress competition with prizes for the best dressed!

For more information you can contact our centres on 0300 012 0121.