Smethwick Swimming Centre and Langley Swimming Centre are re-opening September 21st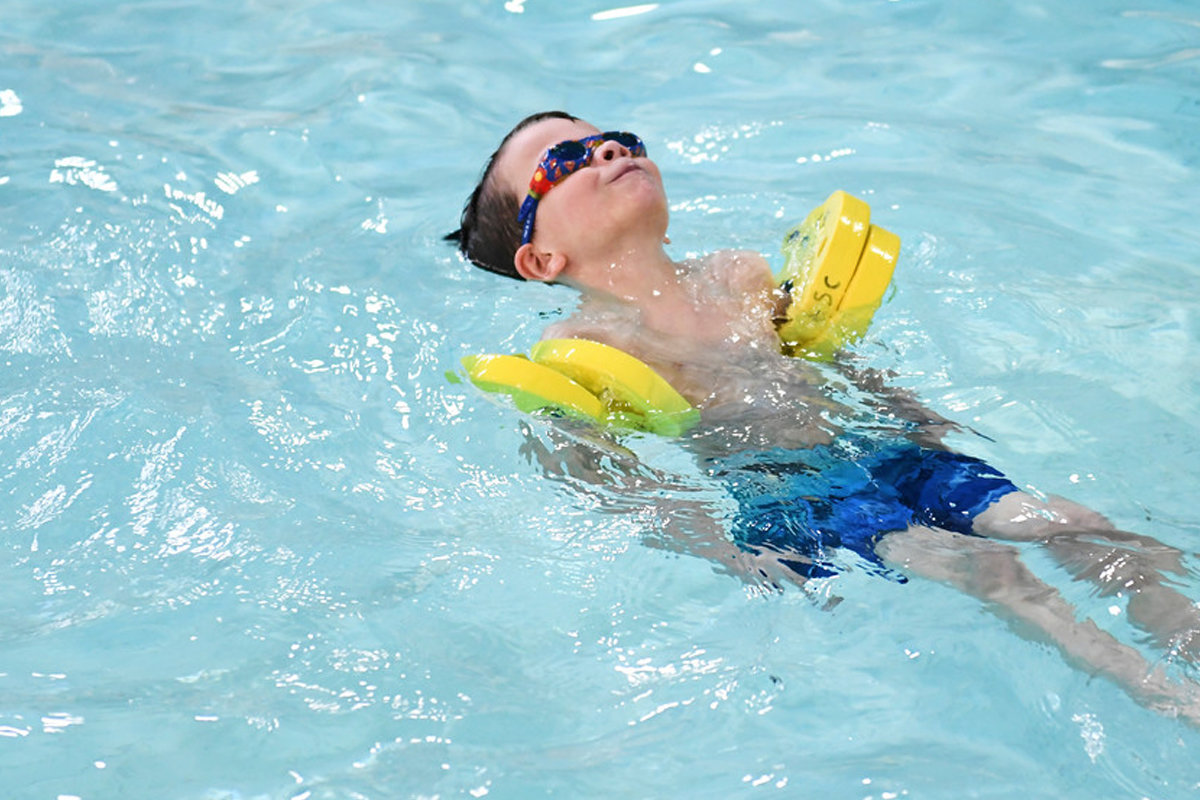 Sandwell Leisure Trust are delighted to announce the phased re-opening of Smethwick Swimming Centre and Langley Swimming Centre from Monday 21st September.
At Smethwick Swimming Centre pre-bookable fitness classes, gym sessions and public swim sessions will be available. Sessions will be available to book on the SLT website.
Click here to view the timetable

Additional public swimming will be made available. Swim Academy will also be returning to the centre, a member of the team will be in touch to discuss lessons, please wait to be contacted.
Langley Swimming Centre will be returning for swimming lessons and clubs initially. As mentioned a member of the Swim Academy team will be in touch before lessons resume, please wait to be contacted.
We will be delivering services in accordance with Covid-19 secure guidelines and are doing everything possible to open safely and be ready for when you are. On your first visit you will notice a number of changes supporting social distancing and Covid-19 secure guidance. Please view our useful video of what you can expect and what is expected of you to ensure you enjoy your visit and our staff can support a safe experience.
We all want to return to normal and enjoy our leisure time as quickly and safely as possible, but we really need your patience and support to ensure we are here to provide you with the service you love. If you aren't ready to return to our centres yet you can suspend your membership by filling in our online form or emailing our memberships team at memberships@slt-leisure.co.uk.
We have provided some helpful links below to give you more information about our re-opening. Don't forget to follow our social media pages to stay up to date.
Re-opening Video Guide | Frequently Asked Questions | Swimming Video Guide
Swimming Lessons Q+A

Is it safe to come back to swimming lessons?

According to the scientific literature, there is no increased risk of contracting COVID-19 from swimming in chlorinated pools, and pool operators adhering to previously set guidelines will control risk from waterborne COVID-19. SLT have conducted Risk Assessments alongside external consultants implementing control measures, which will continually be monitored and reviewed alongside government and governing body guidance. An external Health & Safety Consultant has signed off centres as 'Covid Secure' from measures implemented prior to reopening.
With swimming lessons restarting in September, when will my direct debit payments start again?
1st October 2020
Centres closed in March, so what will happen to any pre-paid swimming lessons I didn't receive, will I get a refund?
Block payers will still have the same number of lessons remaining as they did when we closed in March. For Direct Debit payers we will calculate the amount that is due for the month of September and we will reduce this by any amount of refund that is due as a result of the closure in March.
Will my lesson place and time still be the same when swimming lessons restart?
Our programmes have been updated to adhere to all government and governing body guidelines, therefore times and days of your lesson may have changed. The centre's Activity Coordinator will contact you to discuss the changes and options available to you.
Will I have the same teacher?
Our swimming teachers must now work their entire shift from the same area of the pool. This means that you may have a different teacher for your lessons going forward, but don't worry, they will be sure to introduce themselves and will be looking forward to meeting you!
If I am not ready to return to swimming lessons yet, can I suspend my lessons and will my current place be held?
Yes swimming lessons can be suspended, however, we cannot guarantee your current place will be available when you return.
I am concerned about social distancing in swimming lessons, how many will be allowed in swimming lessons when they restart?
This depends on which centre's pool your lesson is in, however maximum capacities have been calculated following government and governing body guidance and all of our lessons comply. In addition, our swimming teachers will structure every lesson to ensure 2m distancing between pupils is maintained.
When should you arrive at lesson?

Please do not enter the centre more than 10 minutes before the start of your lesson. If you are early, please remain in your car/away from the entrance to support with social distancing.
My child has not been swimming for a long time and is nervous about returning.
We completely understand that returning to lessons after a long break will be difficult for some and there are things we will do to support this. Your childs activity coordinator will call you to discuss all changes and answer any questions/queries/concerns you/your child may have. The first lesson will be planned to introduce all pupils to their teacher, class and any changes that have been implemented to put pupils at ease. The lesson itself will involve reintroducing confidence practices, pool rules and water safety as well as fun activities to make your childs return to lessons safe, fun and enjoyable.
Are spectators allowed?
Spectator seating is limited due to social distancing measures in place. Only be one parent/guardian will be allowed to accompany your child. If your child is over the age of 8, you may wish to drop them off for their lesson and pick them up afterwards.
Do we have to wear a face covering?
WHO (World Health Organisation) guidance states that face coverings should not be worn during physical activity. However, those not taking part in swimming activities, i.e. parent/guardian spectators, should wear a face covering whilst in the facility. It is important to use face coverings properly and wash your hands before putting them on and taking them off.
Who do I talk to if I have a question about my childs lesson/progression etc?
To comply with social distancing, your childs swimming teacher will not be able to have any face to face conversations before, during or after lessons. Please email the centres Activity Coordinator who will respond via email or telephone if you would like to discuss your childs swimming lesson.
Are changing rooms open?
Changing rooms are available, however where possible, please come 'beach ready' to limit the amount of time you need to spend in the changing room before your lesson. After your lesson, we recommend showering at home and to again spend as little time in the changing rooms as possible.
Are lockers working?
Lockers are available and will be regularly cleaned and sanitised, however cleaning stations will also be available for you to clean before and after use.
How will social distancing work in lessons?
All lessons have been planned to ensure social distancing is maintained. Maximum bather loads and maximum lesson capacities have been calculated, pupils will be stationed 2m apart, teachers will teach from poolside and will maintain social distance from others, lesson times will be staggered to reduce the number of people in the area at the same time, there will be no physical contact between teachers and swimmers (unless in an emergency), swimming teachers will be assigned to a section of the pool, thus minimising movement of groups around the facility, poolside signage will be in place to remind all of social distancing, some games/activities will be adapted for social distancing purposes. Pupils will also manage or have parent/guardian support with own hygiene and self-care such as blowing their nose, putting their goggles on, putting a swimming hat on, to reduce the need for physical contact and toilet use will be used on an urgent needs basis only so please ensure your child has been to the toilet before their lesson starts.
Will teachers be poolside for all groups?
In line with governing body guidance, all of our lessons will be taught with the teacher on poolside. Where normally a teacher would be in the water, parents/guardians can be in the water to assist their own children at the direction of the swimming teacher if required.
Are showers working?
Showers are available, however we advise showering before and after the lesson at home to support social distancing in the changing rooms.
What extra measures are taking place in terms of keeping pools safe, clean & hygienic?


Firstly, no one should enter the facility if they, or a member of their household, has, or have, any signs or symptoms of COVID-19 and all government guidelines should be adhered to. We have increased cleaning frequency in all areas of our centres, social distancing measures are in place and hand sanitizing stations and cleaning stations are available throughout the facility. Equipment use will be limited where possible, however, all equipment used for lessons will be thoroughly cleaned before and after use, it will be allocated to individual pupils and will not be shared, and pupils will be discouraged to put any equipment in their mouths.
If I cancel will I lose my place?

Yes, however if you wish to return in the future, our Activity Coordinators will discuss all available options to suit your needs when you rebook.