Smethwick investments spike memberships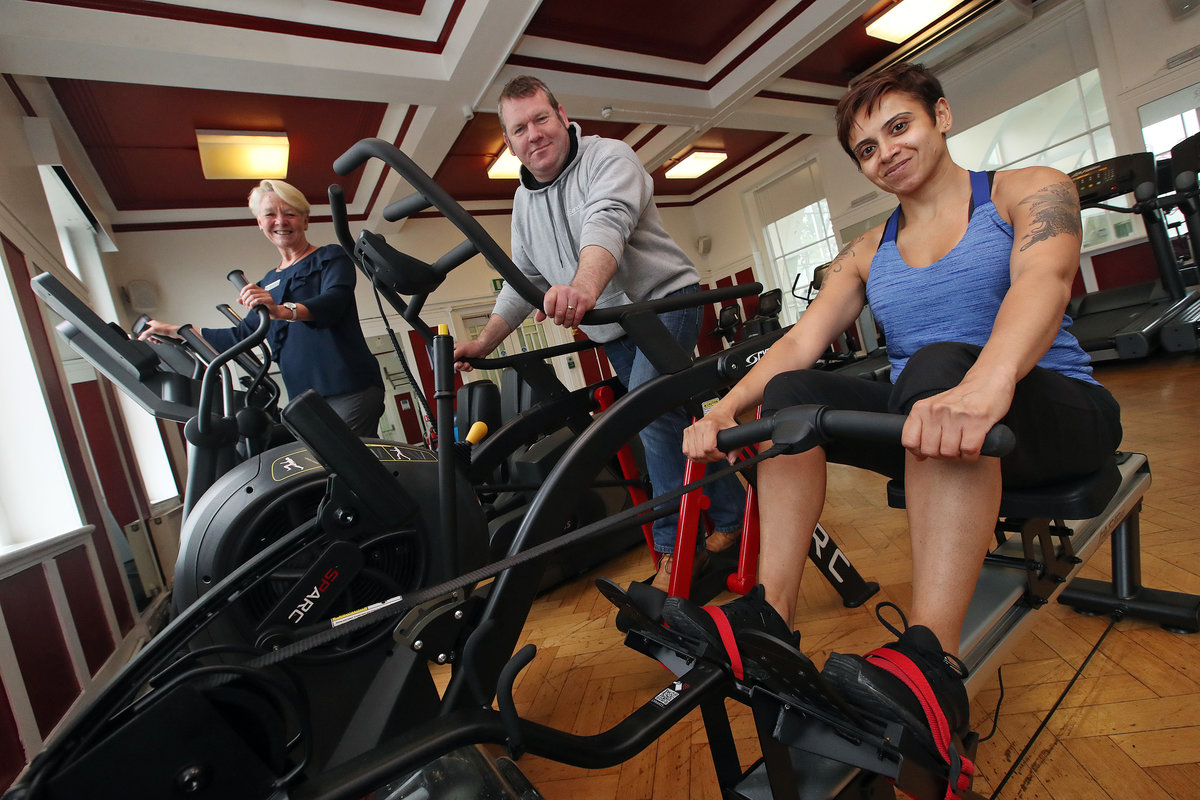 Sandwell Leisure Trust's Smethwick Swimming Centre (SSC) on Thimblemill Road recently benefited from a £120,000 investment to upgrade the fitness equipment and uplift the gym area itself.
Several new best-of-class cardio products have been installed - including an IC7 bike, Cybex Sparc trainer (for fat loss and strength building) and Concept 2 Ski Erg (based on Nordic skiing) – which were all a first for the West Midlands.
New equipment from the premium LifeFitness Elevation range is also available, which features the latest 'Discover Cardio' consoles offering touch screen console technology for TV and app compatibility - to track progress, access personalized workouts and serve as an in-workout display.
Lynda Bateman, Chair of Sandwell Leisure Trust Board, explains: "We are committed to investing to provide an excellent range of quality fitness facilities at Sandwell's sport and leisure centres for all our members and local residents to enjoy, keeping them healthy and helping them achieve personal targets and goals."
Cllr Richard Marshall, Sandwell's Cabinet Member for Leisure, adds: "We are delighted to work in partnership with SLT and to see the continued investment here in Smethwick paying dividends. Sandwell Council has made significant investment in new sport and leisure facilities in Sandwell and we work hard with all our partners to find new ways to get more people active in the borough.'
The initial investment also included a brand new sauna as well as new floors, toilets and showers to compliment the facility and offer members a complete leisure experience. It was delivered in partnership with Sven Saunas Ltd who is the leading provider of saunas to the leisure industry.
An additional £50,000 was spent on transforming a previously under-utilised meeting room into a new state-of-the-art indoor cycling studio (which opened mid August) also with IC7 bikes and a MyRide virtual indoor cycling system that allows first timers and experienced cyclists alike to experience world level classes with and without an instructor.
SSC Centre Manager Sean Ryan adds: "We're very keen to offer members more variety and scope and indoor cycling classes were certainly in demand, but with literally no further space to utilise in the studio we decided to overhaul the meetings room that was only used for internal gatherings and an occasional member of the public hire.
"With the additional indoor cyclng members it will bring this extra new facility won't take long to pay for itself either, plus we're fully delivering on our pledge of enhancing the customer experience."
Next up is a £5,000 facelift spend on the popular dance studio – resulting in a total spend of £175,000 to make Smethwick Swimming Centre one of the very best leisure facilities around.
Photograph show Lynda Bateman and Richard Marshall trying out the new equipment at SSC with gym member Suki Kang.