SLT's Approved Training Centre lifeguard and swimming teacher courses are back!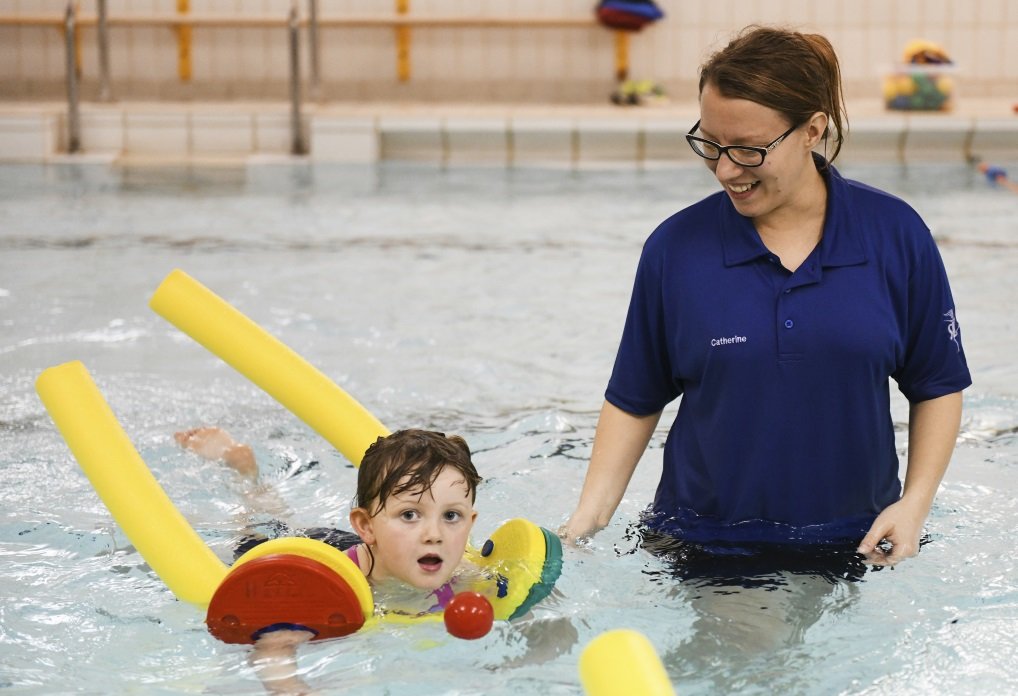 If you're looking to start a life-changing career at the poolside you're in luck as Langley Swimming Centre's Lifeguard & Swimming Teacher courses are back. There are three courses running in July and August and they are all STA accredited. The STA Award in Teaching Swimming takes place Monday 29th July - Friday 2nd August and the Certificate in Teaching Swimming is Monday 19th August - Friday 23rd August.
The pool lifeguard course will teach essential skills including the theory of pool lifeguarding, supervision, the roles and responsibilities of a lifeguard and the risks associated with a swimming pool or leisure centre. This takes place over 5 days from Monday 12th August - Saturday 17th August.
Both lifeguards and swimming teachers are in high demand not only within SLT but within the entire leisure industry meaning there are many opportunities. With lessons and swimming sessions taking place all throughout the day it is also a job which can work around any other life commitments. Aside from the practical advantages there is the sense of achievement that comes from teaching a child to swim or keeping people safe and once you've achieved your qualifications they are recognised all over the country. Since January 2019 SLT has taught: 18 Lifeguards & 6 Swimming Teachers and from these: 14 Lifeguards & 6 Swimming Teachers have gained employment with SLT.
To view prices and more details you can visit our shop. For more information email LangleySCinfo@slt-leisure.co.uk or call Langley Swimming Centre on 0300 012 0121.