SLT Swimming Lessons Update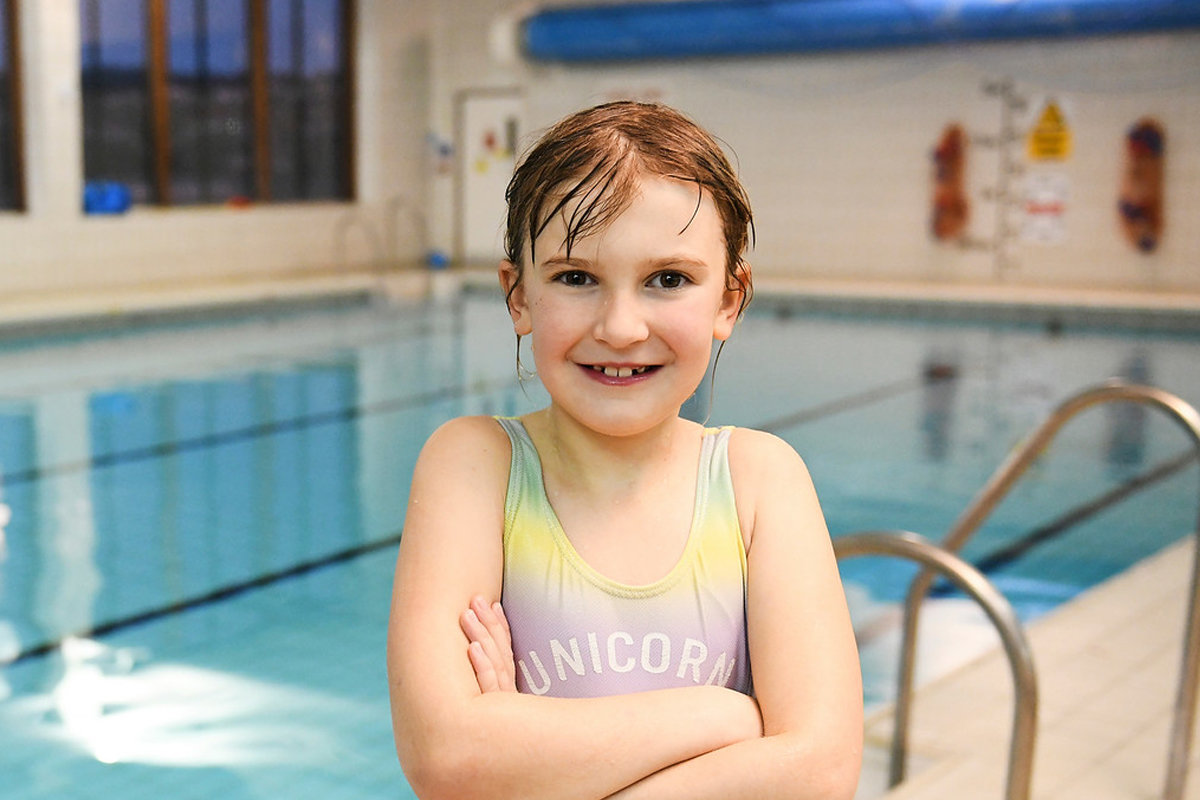 We are pleased to announce that SLT Swimming Lessons will return on 12th April 2021!
All direct debit payments will resume from 1st June 2021 for swimming lessons.
If your child returned in September 2020 your lessons will be the same day and time unless we need to change, in this instance we will contact you

Under step 2 of the governments roadmap, adult swimming lessons unfortunately cannot take place at the moment but should resume pending government review under step 3 from 17th May. We will continue to monitor and inform our customers of any changes accordingly.
View our Covid-19 measures for Swimming Lessons
We are pleased and excited to announce that from 1/4/2021 Sandwell Leisure Trust Swimming Lessons will be adopting the Swim England Learn to Swim Programme and awards.
Why use the Swim England Learn to Swim programme?
It's the most successful programme of its kind in England.
It forms the cornerstone of curriculum swimming lessons in England.
It provides a clear pathway through to competitive swimming, helping to develop a long-term legacy building on the 2022 Commonwealth Games at the new Sandwell Aquatics Centre in Smethwick.
It develops the core skills required to ensure pathways to other aquatic disciplines such as Diving, Water Polo and Artistic Swimming.
Developed by swimming experts – created with professional swimming teachers and coaches, the Programme is underpinned by the principles of Swim England's Athlete Development Support Pathway. This supports the development of our national athletes.
Engages and motivates learners of every age and ability – fun lesson content and clear, structured stages mean learners and teachers can easily see and monitor progress. This helps to build learner confidence and competence in the water.
Exciting Awards and the My Learn to Swim App – There is a comprehensive range of Awards and badges to motivate children at every stage underpin the Programme. Swim England's Awards scheme is one of the most successful in British Sport, recognised by parents, teachers and swimmers alike. The free My Learn to Swim app allows children and parents to get more out of children learning to swim. Children gain extra rewards and unlock new features as they develop their swimming skills and water confidence.
About the Swim England Learn to Swim Programme
The Swim England Learn to Swim Programme is the leading national teaching syllabus for delivering safe, inclusive and effective swimming lessons for all ages.
The structured and progressive content is based on a games-led approach to ensure children enjoy learning. And with a bright new range of badges and certificates, the Programme provides motivation and support for children and adults at every level – from their first splash to gaining their enhanced aquatic skills.
For more information on the Swim England Learn to Swim Programme and awards please follow this link: https://www.swimming.org/swimengland/learn-to-swim-programme/
Class Changes
Each of the current STA stages will be mapped across to the relevant Swim England Learn to Swim Stage and we will be working to try to ensure our swimmers remain in their current days and times. There may be a few occasions where this is not possible however if you are affected, the centre's Activity Co-ordinator will contact you to discuss all available options. Please make sure your contact details are up to date on Home Portal. (you will be given the opportunity to select an alternative lesson time)
Please note, our reception team are unable to take calls on swimming lesson related queries at this time, if you have a specific question not covered in the FAQs, please email the site in question directly and a member of the team will respond to your email.
Haden Hill Leisure Centre: Hadenhillinfo@slt-leisure.co.uk
Wednesbury Leisure Centre: wlc@slt-leisure.co.uk
Tipton Leisure Centre: TiptonLeisureInfo@slt-leisure.co.uk
Portway Lifestyle Centre: Portwayinfo@slt-leisure.co.uk
Smethwick Swimming Centre: SmethwickSCinfo@slt-leisure.co.uk
Langley Swimming Centre: LangleySCinfo@slt-leisure.co.uk