SLT Supporting our Armed Forces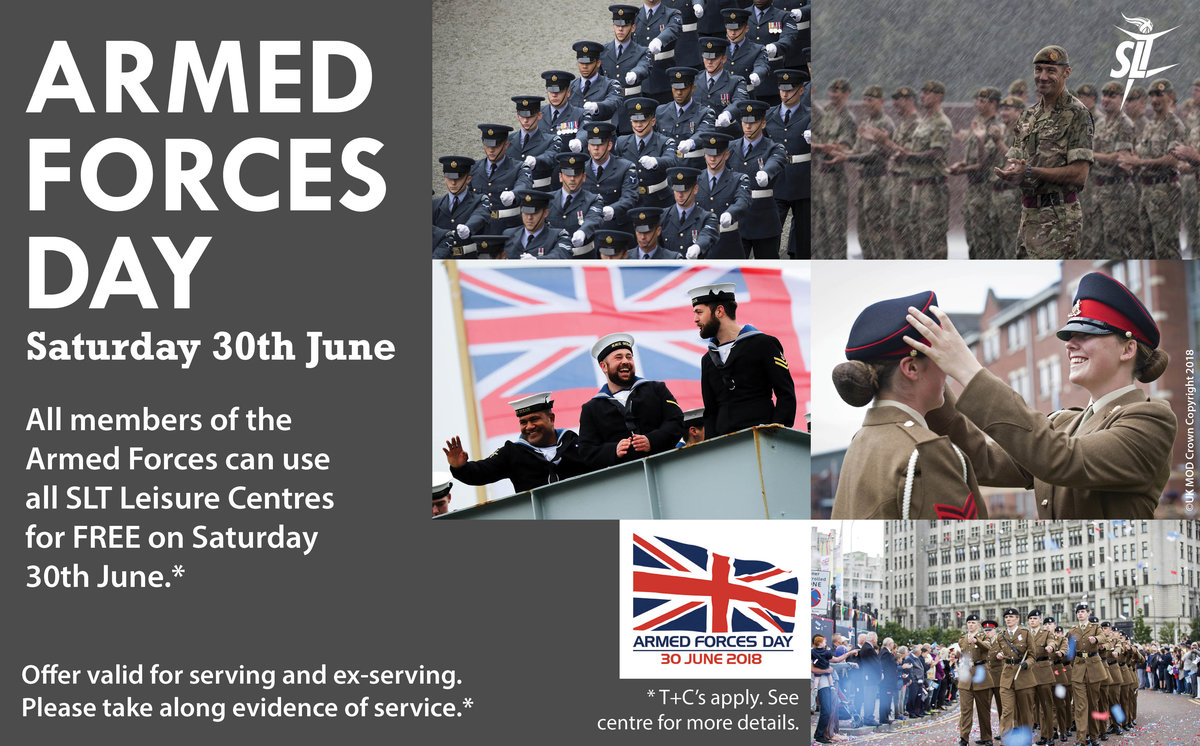 As a sign of our appreciation on the incredible job our Armed Forces do we are offering all serving and ex-serving members of the Armed Forces the chance to use SLT Facilities in Sandwell for FREE all day on Saturday 30th June.
All you need to do is take along evidence that you are currently or were once serving and you can enjoy a free gym session, swim, group fitness class or even a relax in our sauna or steam rooms*

Paul Badhams, Fitness Development Manager says, 'we are proud to support Armed Forces day again this year and look forward to welcoming service men and women into our centres'
The Armed Forces are also able to access the Corporate ONE Card, which includes unlimited use of all SLT facilities in Sandwell for gym, swimming, group fitness, sauna and steam rooms for just £22.80 per month. Click here for more information

*subject to availability. Some sessions may be excluded. Does not include gym inductions or One2Ones.