SLT & Public Health Sandwell are finalists at Community Leisure UK Awards 2020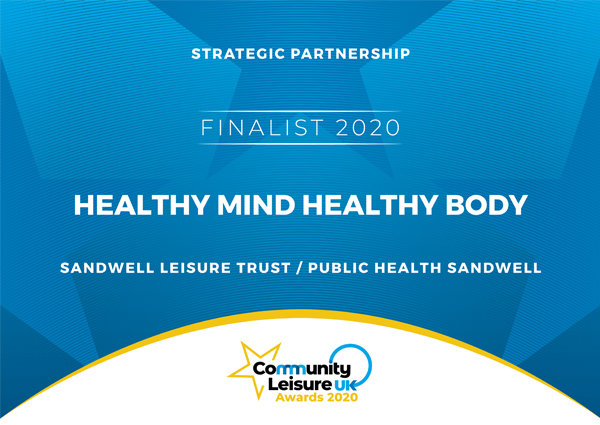 Sandwell Leisure Trust and Sandwell Public Health have been recognised as the UK finalists in the 'Strategic Partnerships Healthy Body Healthy Mind' category of Community Leisure UK Awards representing all leisure trust operators nationally.
SLT and Public Health have been recognised for their leading strategic approach in working to support the health and wellbeing agenda in Sandwell. SLT have been showcased against other leading operators as an example of best practice and strategic thinking. Unfortunately due to Covid-19 pandemic the awards themselves were cancelled however, all the finalists have now been formally recognised.
In December 2019 SLT collaborated with Lisa McNally, Director of Public Health for Sandwell, to create a video to emphasise the correlation between a healthy mind and healthy body. Lisa was kind enough to share her heart felt personal experiences and how running helps her keep a healthy mind & body.