SLT member Alan Taylor improves mobility with gentle exercise classes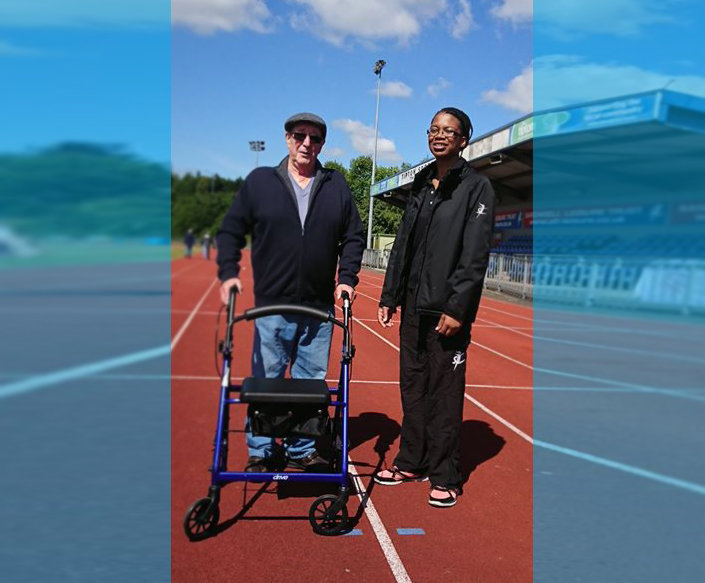 When Alan Taylor started attending the gentle exercise classes at Tipton Sports Academy 6 months ago he struggled to complete a full lap of the 400m athletics track but now he can comfortably complete 3 laps of the track!
Alan has been attending the track start and strength and balance classes and with the help of instructorMarva has shown a great improvement over the past year. Alan said: "Coming to these classes has really helped my mobility, fitness and balance in every day life". Gentle exercise classes are a great way to improve strength and balance while avoiding overexertion, they're great for cardiovascular health and allow individuals to complete tasks at their own pace.
Alan is now aiming to achieve 4 laps of the track in order to complete a 1 mile walk. His determination and perseverance is a great example to those who wish to improve their health with gentle exercise. To find out more about these classes contact Tipton Sports Academy on 0300 0120121 option 1, option 2, option 2.