Save with our Family ONE Membership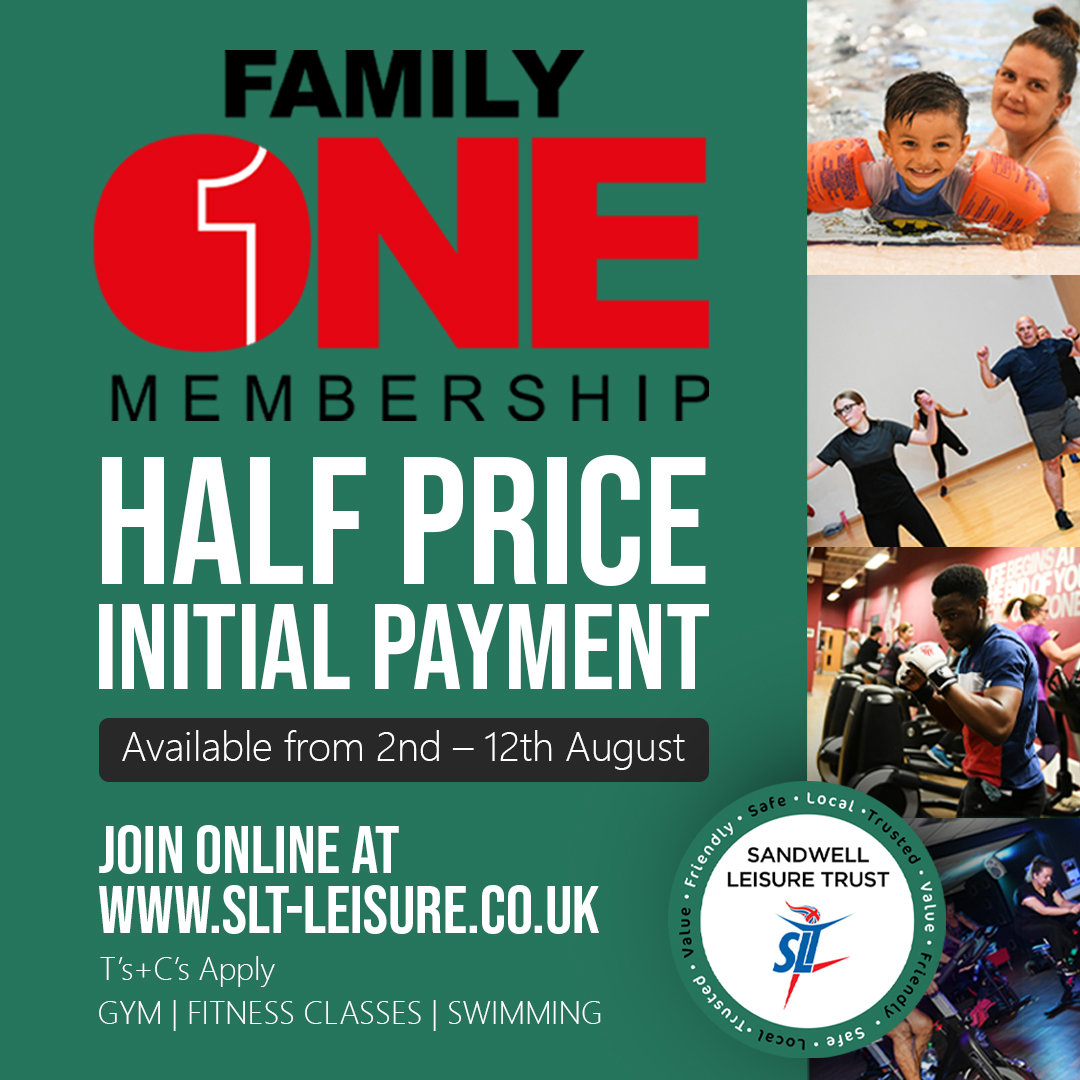 Great news for families wanting to keep busy during the summer; as we offer half price initial payment on our Family ONE Membership.
Normally £61.50, if you join between 2nd - 12th August it's only £31.50 which covers all usage throughout August (direct debits start September)
The Family ONE Membership allows up to two adults and two children up to the age of 17 to access all SLT leisure centres in Sandwell for just £61.00 per month. Additional children can be added for just £5.00 per child per month.
This includes unlimited:
Gym*
Fitness Classes*
Swimming
(*must for 14+ for classes and supervised gyms)
This gives excellent value for money for families who regularly swim or exercise together.
All our leisure centres are included so you can pick and chose what and where.
For more information click here
Subject to minimum term contract of initial payment + 3 direct debits