Sandwell residents take step forward with Move a Mile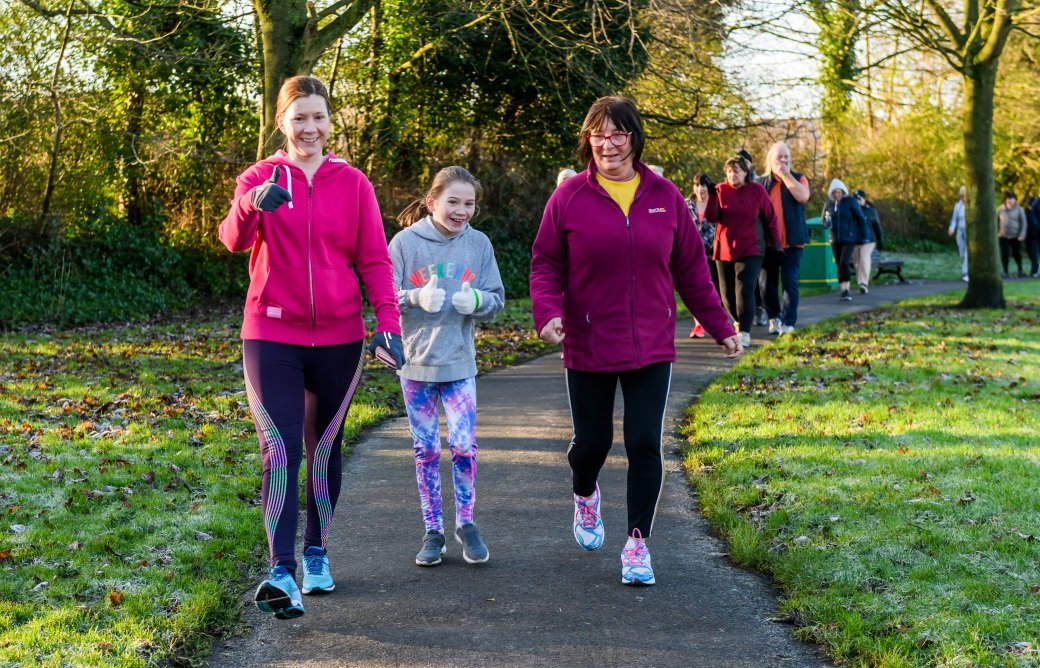 Sandwell Leisure Trust (SLT) has teamed up with its Council's Public Health team to launch a targeted new beginners running programme for 2020.
The Move a Mile initiative takes place in local parks on Saturday mornings and encourages gentle running and lots of fun doing it for people of all ability, age and physical condition.
The first two programmes commenced recently at Victoria Park in Tipton and Langley Park, Oldbury, with over 130 participants signed up for the eight week programme ,which for most was their first step towards a new healthier lifestyle. But the good news is that two further programmes start in March 2020 – at Brunswick Park in Wednesbury and West Smethwick Park – and you can secure your place at www.slt-leisure.co.uk/products/

SLT Business Development Manager, Neil Duggan, says: "We're absolutely delighted that so many local residents have taken up the chance to join us for this fun new programme. It's been designed for absolute beginners, whether you've never run before, or you simply want to start being more active – and our friendly coaching team will encourage and support you and other like-minded people through this gentle running initiative and towards the one mile end goal."

The Move a Mile programme works because it starts with a mix of running and walking, to gradually build up your fitness and stamina. Week one, for example, only involves running for 30 seconds at a time, creating realistic expectations and making the challenge feel achievable right from the start. There are plenty of benefits from getting into running too - it's an easy way of improving your physical health and particularly your heart and lungs. It can also help you lose weight, especially if combined with a healthier diet.

Neil Duggan adds: "Taking on the challenge of Move a Mile can help boost your confidence and self-belief, as you prove that you can set yourself a target and achieve a goal. Studies also prove that running regularly can be a great stress reliever and has even been shown to combat depression."