Sandwell Leisure Trust wins best national small chain award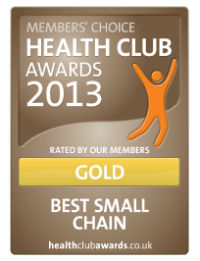 SLT also performed a clean sweep in the West Midlands category for the 'Best Mid-Market Club' in the awards ceremony held last night.
Tipton Sports Academy won bronze; Ryland Centre (Bromsgrove) received silver; and former Wednesbury Leisure Centre was awarded gold.
The Members' Choice Health Club Awards are the only awards in the industry where winners are selected purely on the feedback from the people that use the facilities – the members.
The Health Club Awards in partnership with Health Club Management is open to all private health clubs, gyms and leisure centres in the UK.
From February to April each year competing clubs encourage their members to complete an online questionnaire rating them on their facilities, customer service and importantly value for money.
During May and June a vote audit takes place. At the end of the audit scores are calculated and clubs are shortlisted in regions around the UK. Winners are then announced at the awards ceremony.
This year, there were 400 entries from a mixture of small independents, public leisure centres, hotel clubs and some of the best known brands in the industry, with a total of 40,000 members casting their votes.
Ash Rai, SLT Deputy Chief Executive/Operations Managers, said: "We are absolutely delighted that SLT has been recognised as best small chain nationally.
"It is fantastic to also receive all of the awards in the West Midlands category for the best mid-market club.
"These awards recognise the excellent level of customer service that our staff provide every day. We would like to thank all of our customers for voting for us."
Sandwell Leisure Trust manages eight leisure centres and a golf course on behalf of Sandwell Council. Leisure centres are based in Rowley Regis, Smethwick, Langley, Oldbury and Tipton. The new leisure centre for Wednesbury will be open in 2015.