Sandwell Leisure Trust to manage new £5.2m West Smethwick Park community facility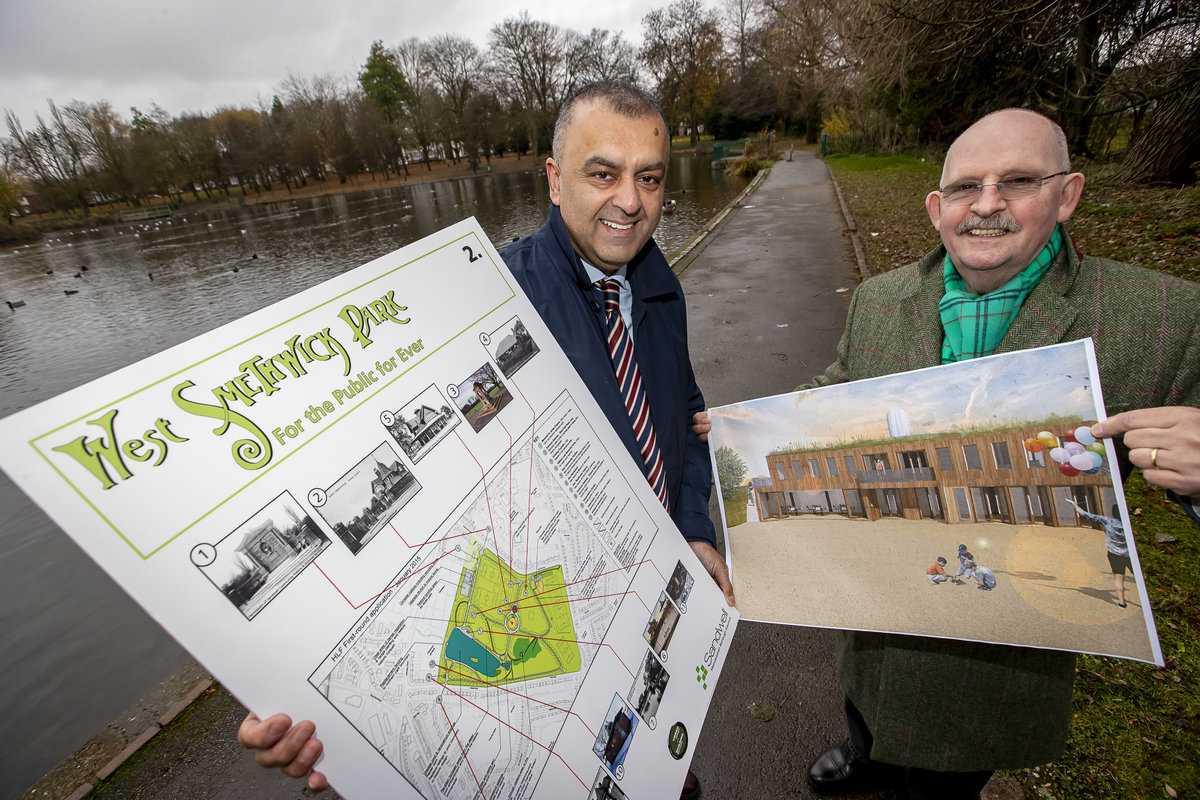 Sandwell Leisure Trust (SLT) has been awarded a prestigious 10 year contract to run a new community facility at West Smethwick Park and the existing Sons of Rest building on behalf of Sandwell Metropolitan Borough Council.
The £5.2million project is courtesy of a Heritage Lottery Fund grant as part of its nationwide 'Parks for People' initiative.
Thanks to National Lottery players, the focal point of the project will include a new two storey pavilion located in the centre of the park to replace the original refreshment rooms lost in the 1980's. This will bring the community activity back into the centre of the park with the facility due to open to the public in January 2021.
This much anticipated restoration and revitalisation of West Smethwick Park will also include a comprehensive programme of targeted community and fitness activities ranging from dance, exercise, & martial arts classes, to environmental training exhibitions and community art projects with strong references to the history of the Chance Family Glass works. A contemporary new café will offer a good quality and value catering service on site, which reflects cultural and dietary needs.
Additionally, the new facility will be a welcoming environment for local schools and groups, as well as the local arts and heritage scene, plus there are plans to host mini sports festivals.
Sandwell Council's cabinet member for leisure Councillor Bill Gavan said: "The new pavilion at West Smethwick Park is going to be a fantastic asset for the local community. The project as a whole is going to transform the park and a big part of that will be the new pavilion and the superb leisure, community and heritage opportunities it's going to bring.
"It will also be a stone's throw from the new aquatics centre and another great thing for Smethwick to look forward to. I look forward to seeing the new pavilion open to the public and being enjoyed as a place for fun, fitness and families."
Lynda Bateman, Chair of the SLT Board, says: "We are delighted to be awarded this exciting contract to manage what will be a fantastic new £5m+ leisure and community facility and legacy, located in the heart of West Smethwick Park from 2021. We continue to work hard in partnership with Sandwell Council to deliver the shared objectives of providing quality sport, leisure and community facilities and activity space for the whole neighbourhood to enjoy.
"One of the Council's main aims is to make Sandwell's green spaces highly valued, well used and a focus for community pride and this timely investment will breathe new life and potential into West Smethwick Park, strengthen our local communities and provide a great outdoor place for people to get together, relax and exercise."
Pics show (left) Ash Rai, CEO of SLT with Cllr Gavan - lakeside in West Smethwick Park.