Sandwell Leisure Trust strikes gold for the 7th time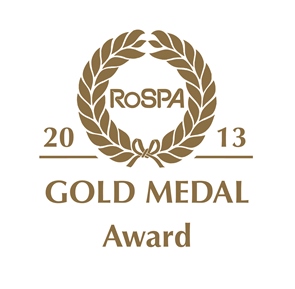 The Royal Society for the Prevention of Accidents (RoSPA), has awarded SLT the gold medal for achieving the gold award for seven years in a row.
The award will be presented to the trust next month.
Dating back 57 years, the RoSPA Awards scheme is the largest and longest-running programme of its kind in the UK. It recognises commitment to accident and ill health prevention and is open to businesses and organisations of all types and sizes from across the UK and overseas.
The scheme not only looks at accident records, but also entrants' overarching health and safety management systems, including practices such as leadership and workforce involvement.
David Rawlins, RoSPA's awards manager, said: "RoSPA firmly believes that organisations that demonstrate commitment to continuous improvement in accident and ill health prevention deserve recognition. Sandwell Leisure Trust has shown that it is committed to striving for such continuous improvement and we are delighted to honour it through the presentation of an award."
Steve Bartley, Assistant Operations Manager, said: "Achieving the Gold RoSPA Health and Safety Award for the sixth consecutive year is a fantastic achievement.
"The award recognises the continued effort of all our staff who contribute to achieving the high standard of health and safety across all our facilities. My thanks go out to all involved in successfully retaining this prestigious award and I look forward to the Trust maintaining the standard we have set again next year."