Sandwell Leisure Trust commit to TUC's Dying to Work Charter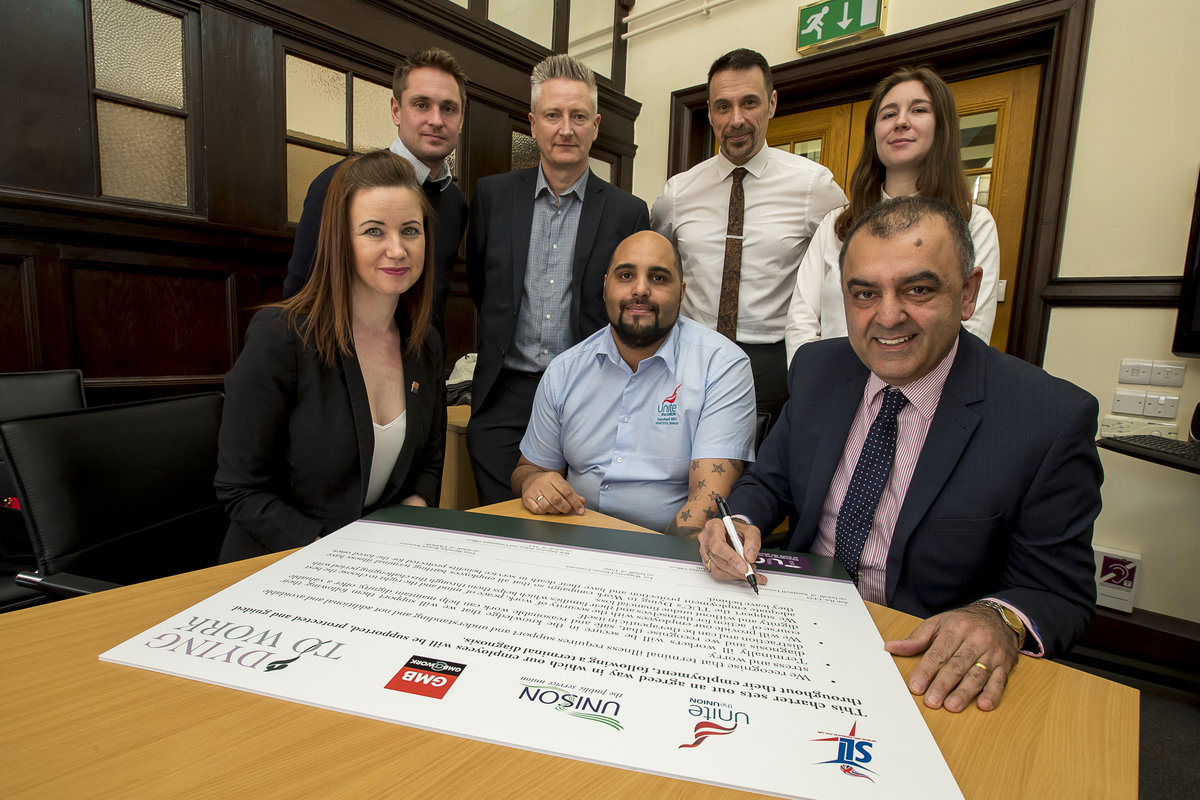 SLT is the latest employer to sign up to the Dying to Work Voluntary Charter – and the first leisure employer nationwide - following in the footsteps of companies such as Rolls Royce, Royal Mail and the Co-op.

The Charter is part of the TUC's wider Dying to Work campaign which is seeking greater security for terminally ill workers where they cannot be dismissed as a result of their condition.
Ash Rai, Chief Executive of SLT, declared: "Sandwell Leisure Trust is committed to supporting the welfare of all our 500+employees, in particular those diagnosed with a terminal illness. Signing up to the Dying to Work scheme is part of the Trust's ongoing commitment to support our employees who are most in need."
TUC Midlands, Regional Secretary, Lee Barron, explained: "Your job should be the least of your worries when you get a terminal diagnosis. I'm delighted that Sandwell Leisure Trust has shown real leadership in this area, working with unions to guarantee fair treatment for terminally-ill workers."
Sarah James, Sandwell Branch Equality Officer for the GMB trade union, added: "We believe everyone has the right to work with dignity and welcome SLT giving the Dying to Work campaign their backing. In doing so they are giving our members the reassurance that they will support them during an extremely stressful time in their lives"
Lee Wiggetts-Clinton of Sandwell Unite, the Union for the signing of the charter, said: "Unite, thanks Sandwell Leisure Trust for signing up to this charter. Any terminally ill workers will feel safe in the knowledge that SLT will support them following their diagnosis and help staff retain their dignity."