Sandwell Ladies Football League Launches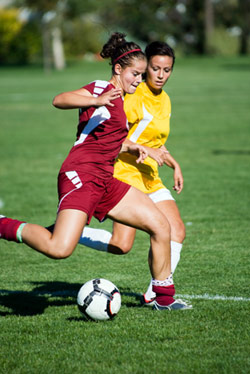 The league, which will be held in Wednesbury, starts on Monday June 3.

The league will be six a-side played on 3G pitches.
The league will take place on Monday evenings with kick off times of 6.45, 7.30 and 8.15pm, with teams playing matches of 40 minutes.

The cost for teams will be just £20 per week.
Physical Activity Development Officer, Lisa Fitzpatrick said: "This is a great idea, as there is no ladies competition currently at the facility, and it is a great opportunity for teams to participate as part of their pre-season training.
"This competition will also contribute to the participants 5x30 minutes of physical activity per week."
The Sandwell Leisure Trust Sport and Physical Activity team works to develop sport and physical activity within the borough.
Physical Activity Development Officers work within the local Rowley Regis, Smethwick, West Bromwich and Tipton areas to engage with local residents to get them more physically active.
For more information or to enter a team please call
0121 506 1100.