Sam so glad it's worked out again...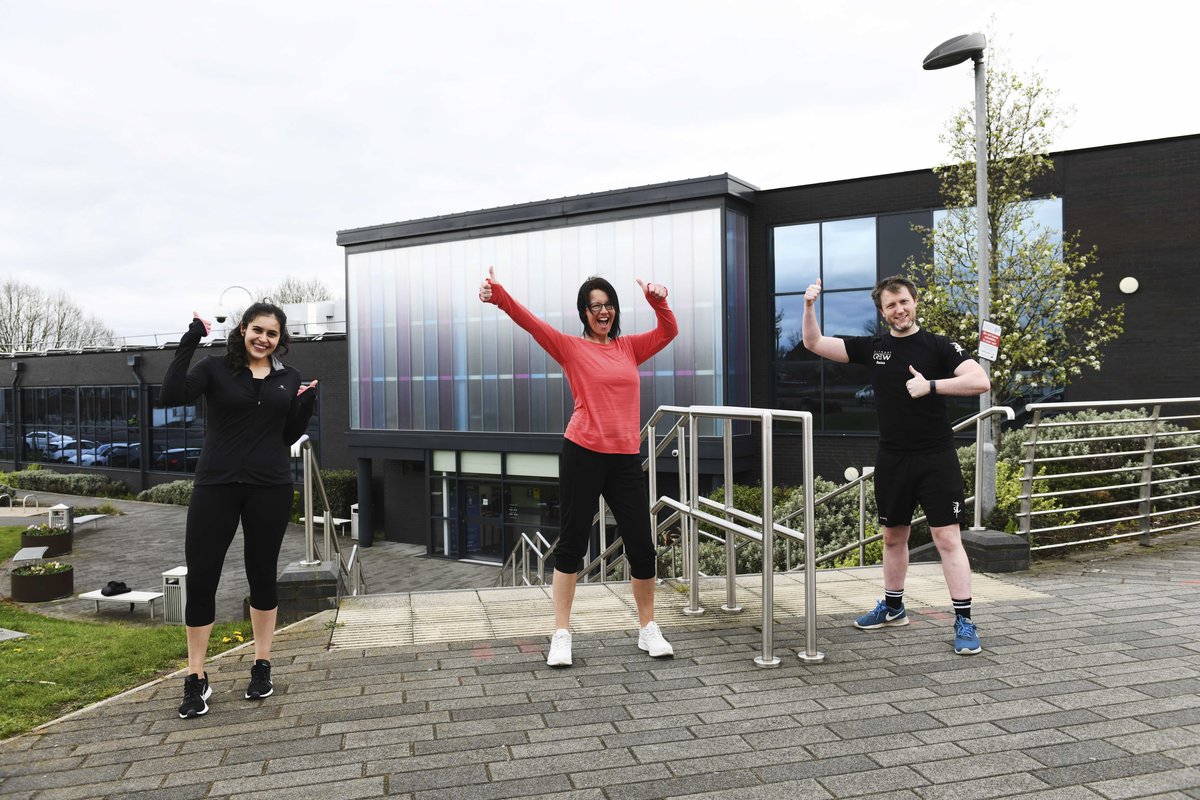 Sam Lloyd, a 41-year-old teaching assistant from Hill Top, is a five-year regular at Sandwell Leisure Trust (SLT) facility Wednesbury Leisure Centre on High Bullen and will be warming up in anticipation outside the main entrance come Monday morning, when their indoor gym and swimming facilities re-open for use individually or within household groups.
An excited Sam says: "I'm booked in for some gym sessions and I cannot wait, it's all I've been talking about recently and a long, long time coming since the last time I was down way back in November before the second lockdown. I've been keeping myself active at and around home, but it's just not the same is it.
"It's a second home for me and before the pandemic I used to train here five to six times per week, across a range of activities and classes like Yoga, Spin, Body Balance, as well as sessions in the gym. Wednesbury Leisure Centre is a wonderful place to be and has always felt safe and inclusive, plus it's easily the longest I've been a member anywhere.
"The atmosphere is just brilliant and everyone is so friendly and helpful and it's a real SLT team effort and approach - from Debbie on reception to Paresh, Ruth and Chrissie taking classes, along with Suki and Christian in the gym. We all get on so well and I've really missed their warmth, enthusiasm and expertise."
Simon Bryan, facility manager at Wednesbury Leisure Centre, adds: "We can't wait to be able to re-open our doors here and at our other Sandwell Leisure Trust facilities from 12th April. We look forward to welcoming back our Gym and Swimming pool customers into our COVID secure facilities.
"Interest has been extremely high about re-opening and we look forward to providing a safe and COVID-secure environment for everyone to enjoy. The next milestone will be 17th May when further lifting of lockdown restrictions will mean we can offer our popular Group Fitness classes again."
The other SLT indoor gyms re-opening for use individually or within household groups from Monday 12th April are; Portway Lifestyle Centre in Oldbury, Tipton Sports Academy and Tipton Leisure Centre, Haden Hill Leisure Centre in Cradley Heath, plus Smethwick Swimming Centre. Online booking will be also required for these sessions and COVID-secure measures will be in place too.
Swimming lessons and club activities for under 18's also resume at six SLT centres on Monday and follow on from the safe and successful classes already being delivered to returning Sandwell schools.
For further info on the re-opening of all outdoor and indoor SLT facilities, plus membership updates, email info@slt-leisure.co.uk or visit the website at https://www.slt-leisure.co.uk/ . Alternatively, go to the FAQs section at https://www.slt-leisure.co.uk/news/frequently-asked-questions/
Pics show Sam Lloyd (glasses) warming up for the big Monday re-opening with SLT marketing assistant Seliesha Chahal and leisure attendant/lifeguard Luke Fidoe-Fellows.