Reaching new social audiences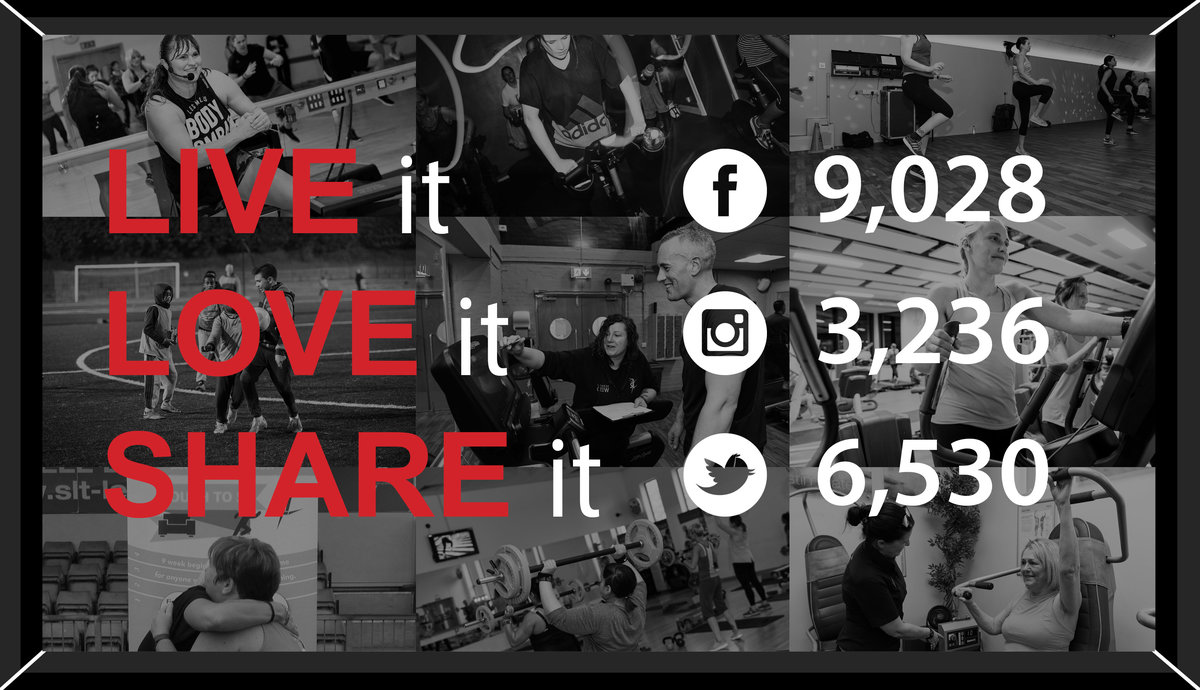 Two notable milestones were past this week when SLT main Facebook account past 9,000 followers & our TEAMSLT Instagram account which has past 3,000 followers in record time.
SLT's use of real centre based photographs has helped SLT attract new audiences who were previously not aware of what the organisation offered.
Neil Duggan, Business Development Manager, commented " all our team involved in social media across all the centres are really committed to produced quality and news worthy content for our followers. The content and membership campaigns have supported the organisation to grow memberships but also to impact on retention."

There is now also a lot more use of video across the platforms as this gives our potential customers a genuine taste of the atmosphere of the sessions and how welcoming they are whatever your ability.

Did your know that all our centres have specific Facebook pages also? They are great tools to keep customers informed of any service changes, new classes & centre information.

Why not drop a follow on your favourite centre page today? Here are the links Haden Hill Leisure Centre, Hadley Stadium, Tipton Leisure Centre, Tipton Sports Academy, Portway Lifestyle Centre, Smethwick Swimming Centre, Harry Mitchell Leisure Centre, Langley Swimming Centre & Wednesbury Leisure Centre.