Pussycat doll & Dancer Kimberly Wyatt visits Haden Hill Leisure Centre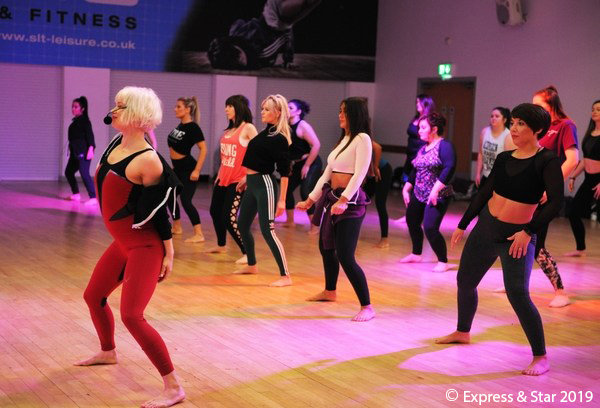 Kimberly Wyatt visited aspiring dancers at Haden Hill Leisure Centre this weekend and hosted a dancing masterclass.
The dancer held two workshops, one for children and one for adults as part of her 'Bring your Heels' tour which uses dance to encourage confidence and empowerment. Kimberly has over 25 years of professional dancing experience, studying dance at a young age and performing with the Pussycat Dolls for many years.
Dance schools across the region had a chance to take part, the class was organised by Emma Dugmore from Inspire2Dance. The lucky dancers were left inspired by the class with Kimberly teaching them new choreography and telling them the story of her dancing career. There was also time aside for photos with everyone noting how kind and friendly Kimberly was.
The attendees were left beaming and Kimberly enjoyed the session commenting that the studio at Haden Hill was an 'amazing dance space'. The dancers and Kimberly brought a great energy to the centre and the class was a great success.
Images used courtesy of Express & Star