Pursuit of excellence pays dividends for SLT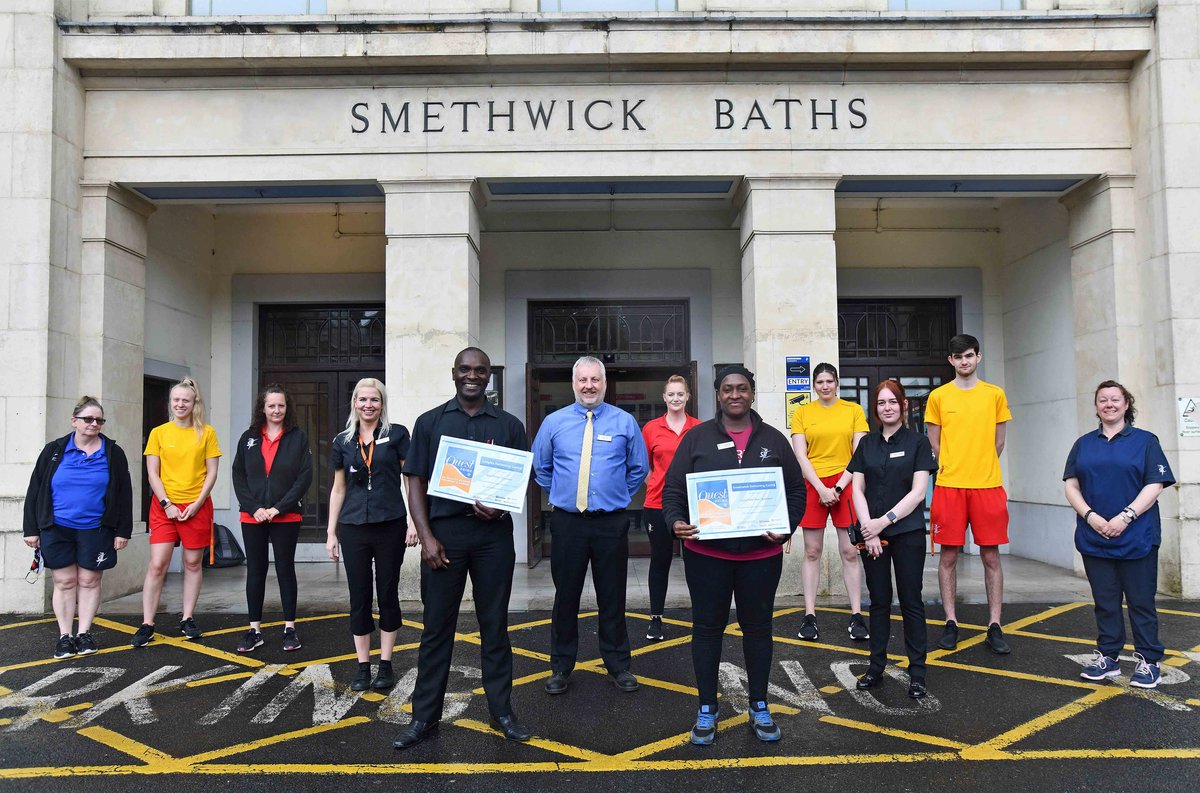 Quest is the leading national quality award for the leisure sector and an independently accredited and industry recognised continuous improvement tool for facility management and sports development.
It defines industry standards and good practice and provides the means of benchmarking facilities across the UK to measure how effective organisations really are.
Smethwick Swimming Centre on Thimblemill Road and Langley Swimming Centre on Vicarage Road, Oldbury, are the first SLT facilities to be recognised for delivering Quest Prime 'excellence' and were subject to a rigorous two-day assessment by industry experts.
They looked at a range of aspects including Health & Safety compliance, cleaning and housekeeping, maintenance, staff training, lifeguarding standards, fitness operations, volunteering and increasing participation programmes, plus mystery visits.
Sean Ryan, General Manager for both centres, said: "This is a fantastic achievement for these two ageing centres which we operate successfully in Sandwell. It's very gratifying and affirmation of the team's consistent dedication and effort to quality standards.
"Quest is much more than a tick-box exercise; it is an ongoing programme to tangibly improve the customer experience – and we fully intend to continue this quality delivery when we relocate to the exciting new Sandwell Aquatic Centre in early 2023."
Ash Rai, CEO for SLT, adds: "We're delighted to receive this recognition by the leisure industry's only recognised Quality Assurance scheme, as it clearly demonstrates how we are continuing to make a positive impact in Sandwell. I'm so proud of Sean and both his teams at Smethwick and Langley, who have worked extremely hard to get this top accreditation in what have been very difficult and challenging times."