Public health heroics hailed by profession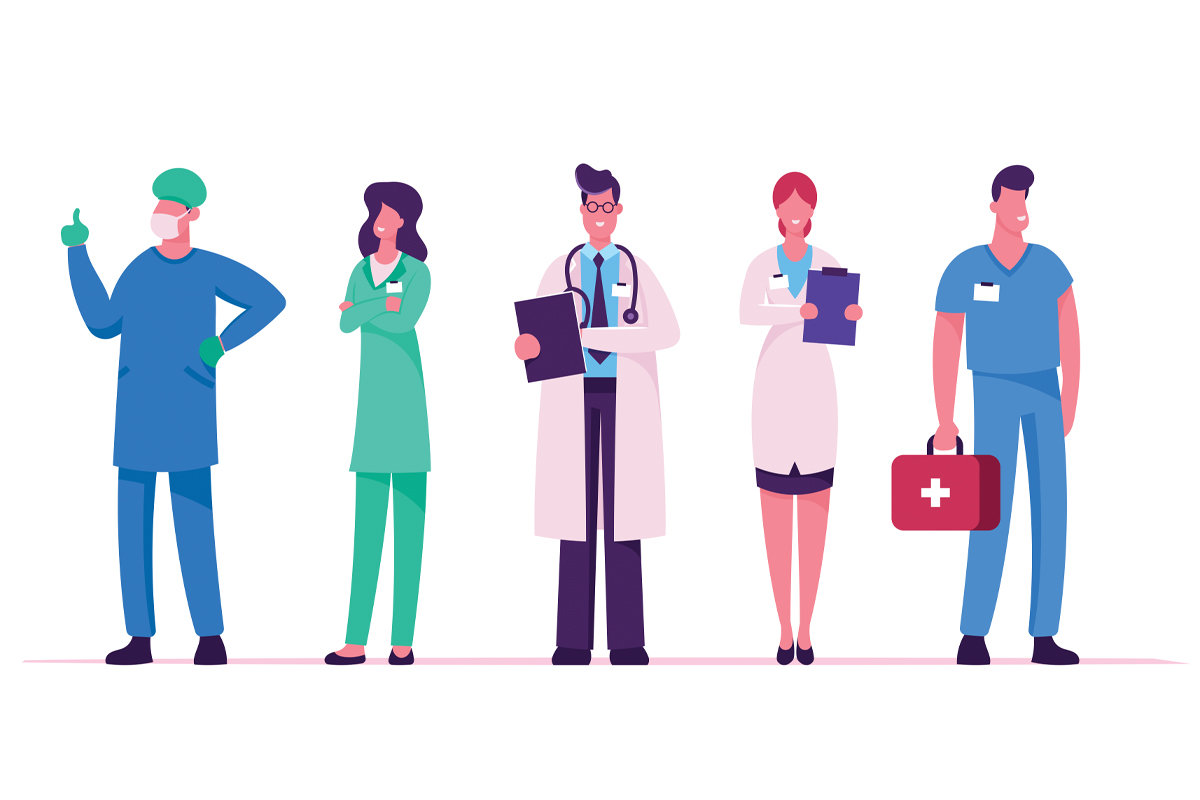 Heroics by a Sandwell Council public health officer have won prestigious national recognition.
Nurse consultant Valerie Unsworth has been named an official Public Health Hero by professional body, the UK Public Health Register for her work during the pandemic.
The scheme recognises practitioner level public health staff who have gone 'above and beyond' in the fight against COVID-19.
Valerie, who grew up in Yorkshire and has worked as a nurse in health protection and infection control across the UK, joined Sandwell Council five years ago.
Her main role is health protection, working to protect people from infectious diseases such as TB and flu. A lot of the work focuses on prevention – education and promotion around vaccination, for example – but also deals with outbreaks of infection and disease.
Since the start of the coronavirus crisis, alongside her colleagues in Sandwell's public health team, she has also been part of a gruelling round-the-clock advice and support operation.
More than 20,000 COVID related emails and countless calls later, the team continues to work weekends, bank holidays and very long hours to help keep the people of Sandwell safe.
They've handled calls from care home workers, head teachers, employers, factory workers and many, many more people worried and in need of help.
Director of Public Health for Sandwell, Dr Lisa McNally was the person who nominated Valerie. She said: "Valerie is at the heart of our seven-day-a-week response to COVID-19.
"From the very start of the pandemic she has worked tirelessly to make sure that the right support gets to where it is needed, putting in long hours across days, evenings and weekends.
"Schools benefited from her expertise as they made their preparations to reopen, workplaces have had her support when they have had an outbreak and she has also helped faith settings, community groups and NHS services to stay COVID-safe.
"But it is her work with social care that really stands out.
"Valerie and her team are always there for the hard-working staff in our care homes – giving them practical infection control advice, helping them to access testing or PPE and sometimes just giving them reassurance when things get stressful.
"While every death in a care home is a tragedy, the death rate in Sandwell's care homes has been kept lower than the regional and national averages.
"This is quite remarkable in an area with such high infection rates – and something that may not have been the case without Valerie's immense energy, expertise and leadership.
"She is a public health hero to all of us Sandwell. Everyone knows her and none of us could do without her!"
Valerie said: "I was surprised and really touched to be nominated and to receive this award.
"It's been a very hard year and it's lovely to get the recognition.
"But I have not done this alone. I work with an amazing team, all of whom have pulled together to work on COVID.
"We've all struggled at times but we've supported each other and gone the extra mile.
"Everyone in Sandwell Public Health is a hero and I'm so glad to be part of this team, led by Lisa who is such an inspiration."
Deputy Council Leader Councillor Maria Crompton said: "This is such a well-deserved honour and we are all very proud of Valerie.
"It is not news to us here in Sandwell however – we've seen first-hand how Valerie and her colleagues have been going far above and beyond, day after day, since the very start of the pandemic.
"The whole of Sandwell is very grateful for their tireless work protecting and supporting our care homes, schools, workers and individual families."
Councillor Farut Shaeen, Cabinet Member for Living Healthy Lives, said: "Well done to Valerie. It's great to have some very positive news especially with everything else going on at the moment.
"Valerie is a very hard-working, extremely committed person and it's be wonderful for her to get this great recognition from her peers."
Valerie's profile is online alongside her fellow heroes at the Public Health Heroes gallery.