Prepping for an obstacle race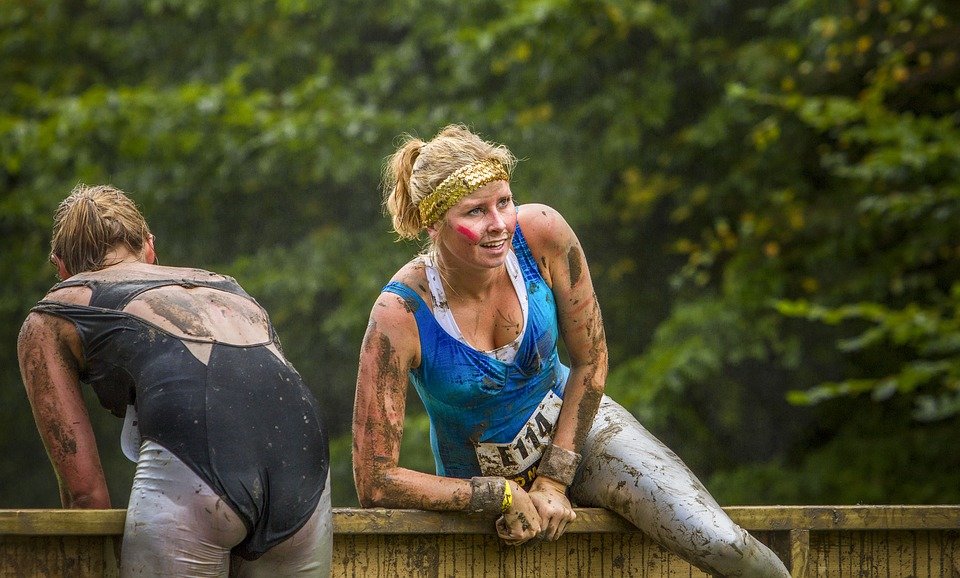 Obstacle course races, mud runs whatever you choose to call them these type of events are growing ever more popular with hundreds of events up and down the country every year that attract everyone from pro-athletes through to first time fun runners.
But if you are thinking of taking the plunge and doing your first event this year what should you expect and how should you prepare?
Give yourself enough time to train
Depending on your current level of fitness and the event in question plus how well you aim to finish you need to be realistic with how long you give yourself to prepare.
For people with an already reasonable level of fitness who are planning to enter a shorter event 10K or below giving yourself around 6-12 weeks to prepare is about right.
Know your weakness
These events aren't just about running. You'll be climbing, crawling and even possibly carrying things over the distance, so if you are great at pull ups and press ups already but barley run it's best to build you plan around getting more comfortable with running, likewise if you already run a lot but can't do a press up, you should really work on this!
Know the event
Each event will differ both in terms of distance and the obstacles you'll need to complete, so it's always worthwhile doing some research on the event you've chosen as this may dictate your training plan.
Get comfortable being uncomfortable
You are going to get wet, cold and muddy, there's not a lot you can do to prepare for this other than know it's going to happen! What is worth considering is trying to run off road where you can as running in a muddy field is significantly more difficult than running on a treadmill. Also on the day the cold is going to impact your energy levels and performance, so maybe worth carrying a few extra energy gels.
No need for special gear, but….
Running in shorts and t-shirts may sound strange in winter events, but it's worth considering especially if it's a long distance event as wet leggings or long sleeve tops will hold water and make you even more tired. Trail running shoes will certainly help over normal running shoes. And sometimes gloves are useful not to keep your hands warm but to help you grip things you may need to climb.
It's meant to be a challenge
That's why you signed up right? So you might have to overcome your own mental obstacles on race day! Like climbing over a high obstacle or crawling through a dark tunnel. Also be prepared for surprises, it's not uncommon for event organiser to add a surprise obstacle or event in to a race.
Don't expect a hot shower
When you finish you will need a shower, just don't expect to get one the course! You might get offered a cold hosepipe if you're lucky other than that pack some babywipes along with your dry clothes to change into.
You might lose some kit
Mud has a tendency to want to keep peoples shoes so don't be surprised if you finish minus a shoe.
Prepare to want to do it again
After your first race when the aching muscles have eased don't be surprised if you want to go back and do it all over again. Obstacle course racing gives you an amazing sense of achievement and camaraderie as they allow you to do things you can't normally do because in normal life they are considered a little strange or even unsafe.