Portway Vaccination Centre Success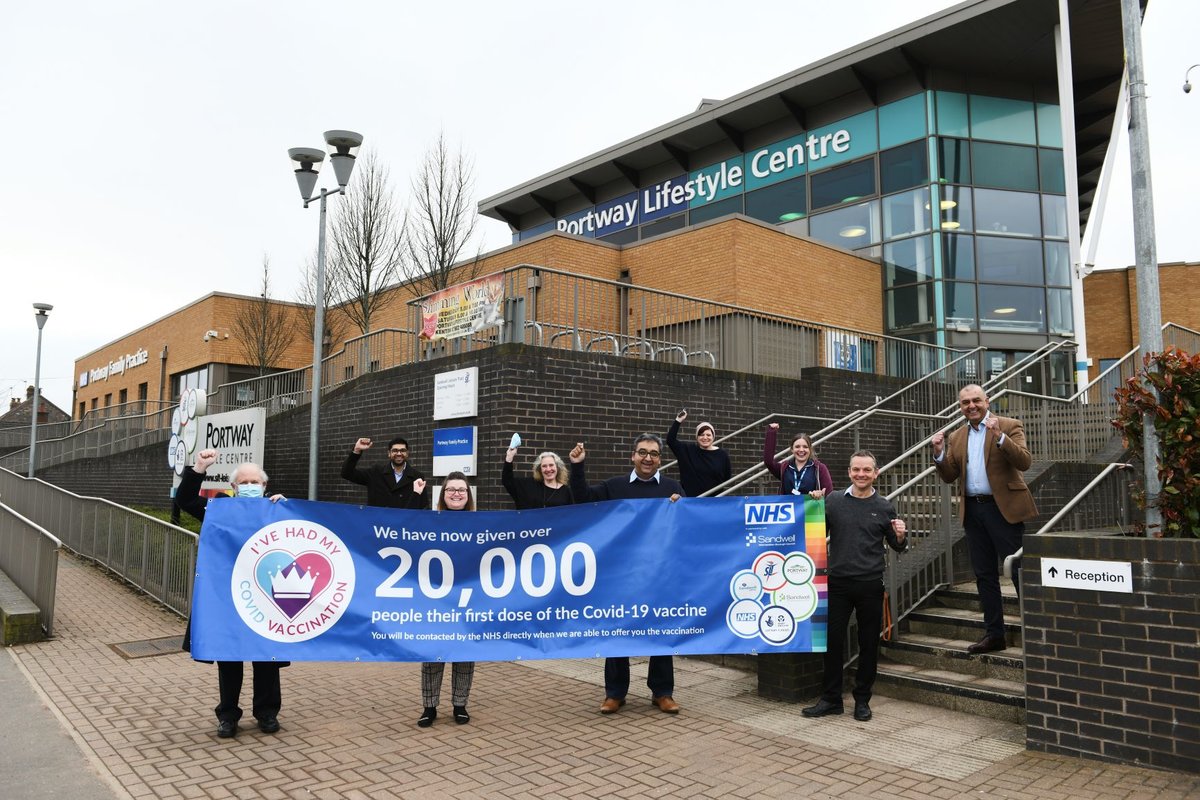 Since the end of December 2020, Portway Lifestyle Centre became one of the first Vaccination Clinics to be set up as it seemed a most suitable venue to use, particularly with its strong links to the GP Practice and Sandwell and West Birmingham NHS Trust.
Lead by the Portway Family Practice, and used by more than 20 GP Surgeries across the Primary Care Network, the team have surpassed the target of offering a first vaccine dose to all of their patients who are registered to the GP Surgery within the top four priority groups by the middle of February 2021.
Dr Arun Saini commented, "We are delighted to have reached this milestone, so early on into the vaccination programme. The support of both our SLT colleagues at Portway Lifestyle Centre and Health Professionals across all of the GP practices within the network including Nurses, GP's, Health Care support staff and volunteers has been truly overwhelming.
We would also like to thank all of the local people who have attended their appointments in such great numbers. There is substantial evidence showing that vaccines are sufficiently effective in reducing hospitalisations and deaths in those vaccinated, and encourage those who have not already taken up the offer of a vaccine to come forward".
Ash Rai, Chief Executive of Sandwell Leisure Trust said "SLT are proud to be able to offer our support and leisure facilities to aid the vaccination programme. Myself and the team are looking forward to once again being able to re-open the leisure centres for all of our customers who are eager to return."