Portway members team together to run Pretty Muddy this September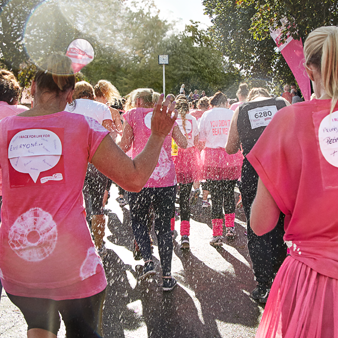 Members at Portway Lifestyle Centre have banded together to form the 'Portway Plodders', a group of individuals who will take on the Race for Life Pretty Muddy Sandwell race on September 28th.
The group are hoping to get as many people involved as possible to help raise money for Cancer Research UK. The Portway Plodders will be meeting up on the day and running the race in groups dependant on fitness levels which means everyone can take part. The race the team will be participating in is the 11.45am race.
The Pretty Muddy race course is a 5k race which includes mud drenched obstacles such as commando nets, climbing frames and a giant inflatable mud pit! To prepare for the obstacles the team will be taking part in Bootcamp sessions with Site Fitness Co-ordinator Natasha.
If you'd like to join the group you can email Natasha.Jackson@slt-leisure.co.uk or talk to instructors Diane, Luke or Natasha at Portway Lifestyle Centre.